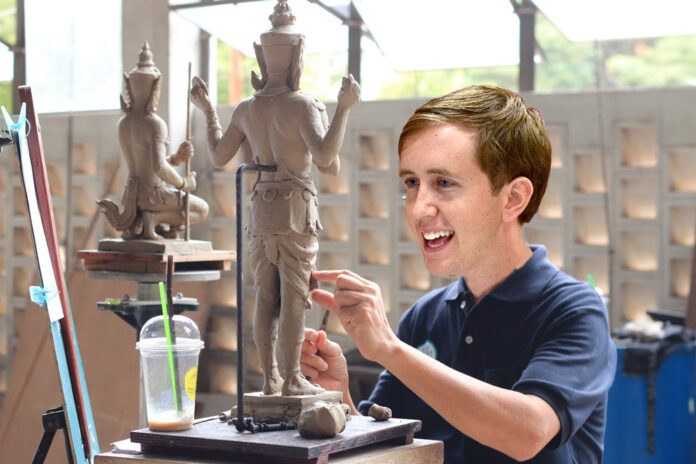 BANGKOK — An infamous list of occupations reserved only for Thais may soon be a thing of the past, a labor official said Wednesday.
Citing the outdated nature of the law and the need for more foreign workers, labor department head Waranon Pitiwan said his office is considering relaxing the decades-old regulations that reserves 39 jobs for Thai nationals.
"It's a law that's been used for a long time. In the present time, society has changed, so policies must change," Waranon told reporters. "Some jobs that were forbidden may be relaxed so that foreign investors, technicians and academics can come to work here more easily."
He said some forbidden jobs in the existing regulation don't make any sense.
"For example, the construction sector has a lot of problems because we only allow migrant workers to work as manual laborers, yet we forbid them from masonry," Waranon said.
Under the 1981 regulation, the 39 forbidden jobs include drivers, handcraft artisans, architects, street vendors and lawyers. The full list, which was once hilariously mistranslated, is available at the Ministry of Labor's website.
Migrant rights activist Adisorn Kerdmongkol said the promised change is in line with a new labor law which calls for the current regulation of forbidden jobs to be re-evaluated.
Adisorn said he welcomes the plan because Thailand has changed a lot since the law was first enacted.
"The law was passed under the context of the society at the time," he said. "There were fears of Communist threats and competition in the lower job market. Back then, Thais were working those jobs."
Waranon, the official, said he will discuss with business operations before establishing which jobs would be open to foreigners.
The move came after harsher fines under a new trafficking law prompted about 60,000 migrant workers from Myanmar to return home and sparked fear of a labor shortage.
Rights groups have complained the exodus was fueled by the arrests and extortion of workers nationwide as soon as the law was passed, while business operators said there is not enough time to comply with the new legislation.
Asked whether he believes the abolition of some job reservations might mean harder employment for Thais, Adisorn said some occupations, such as engineers and architects, already have qualification exams that demand the applicants be Thai and speak Thai.
Instead of having a blanket ban, the government can also pass a resolution when certain Thai jobs are threatened, he said.