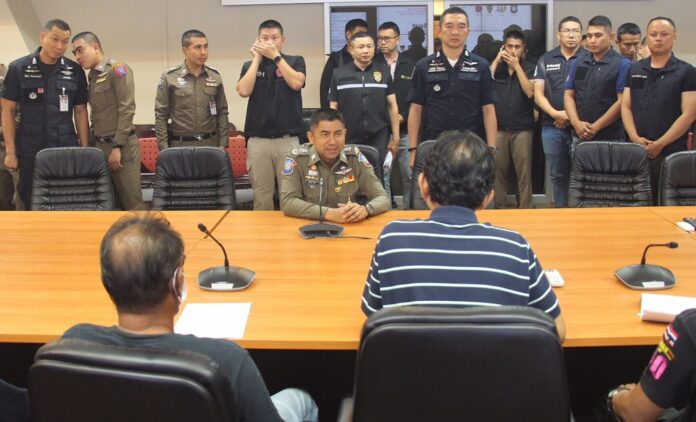 BANGKOK — The admin of one of the largest anti-junta Facebook pages has been charged with cybercrimes for spreading "false" information that defamed junta chairman Gen. Prayuth Chan-ocha, police said Tuesday.
Police identified Watana Ebbage, 56, as the person responsible for the page, called Thai People UK. They said Watana, who reportedly lives in London, posted about the government's alleged plans to spend more than 90 billion baht on spy satellites, though they did not specify her alleged crime. Fourteen people were also arrested for sharing the post.
The page's operators have denied spreading anything untrue.
"How did I ever defame you, you bastards?" the page wrote in a series of fiery responses to the news. "Open up your eyes and read the news."
Maj. Gen. Worawat Watnakornbuncha, deputy chief of the cybercrime division, referred all questions to another officer in charge of the investigation, deputy tourist police commander Maj. Gen. Surachet Hakpan.
Read: Thailand to Spend Billions on Satellites From Unknown Company
"It is Surachet's duty," Worawit said when asked how police will extradite Watana from the United Kingdom. He declined to answer other questions.
Surachet could not be reached for comment as of publication time.
At a Monday news conference, Surachet said the court issued arrest warrants for Watana and 14 people for sharing the post. The 14, whom police did not name, met Surachet yesterday. Police will also question 13 other people, the officer said.
He also said Thailand would ask for Interpol's help in arresting those responsible for the Facebook page.
The Kon Thai UK page is openly supports the Redshirt movement and Pheu Thai Party. It posts frequent news about various scandals involving the ruling junta to its audience of more than half a million people.
Surachet said Watana distorted information about a recent government plan to join a massive satellite constellation by US-based Theia Group by linking it to the previous purchase of a military airship that turned out to be an expensive boondoggle. He did not elaborate on what constituted a crime in her posts.
"I'd like to stress that Thailand right now needs peace and order," Surachet told reporters. "Therefore, any action that distorts information, confuses the public or causes them panic should not be carried out. Otherwise, you might face legal action."
He didn't specify any content, but Kon Thai UK criticized the deal in a June 4 post.
"The airship was bought then put to repair, and now they are buying 91.2 billion baht satellites for corruption [purposes]. Will you still let them?" the page wrote.
Government documents said the plan to join the satellite project costs about 60 billion baht, but a transparency activist put it at 91.2 billion baht. The documents made no mention of buying satellites.
Officials in charge of the plan said a deal with Theia would allow Thailand to access its 112 satellites – which have yet to be built – and use their technology for geological and research purposes. Critics fear the satellites will be used for surveillance missions.
In response to the arrest warrant, Kon Thai UK said their admins live overseas. The page maintains it did not spread false information. It also offered to send representatives to "apologize" to Prayuth in person on June 20 during his scheduled visit to London.
"I will take my people to graab and apologize to you on the spot. Just don't run away from us," it wrote.