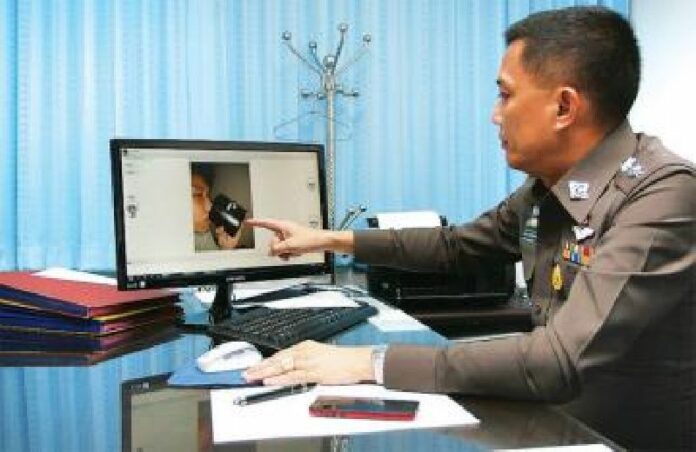 A college student was found dead in an apparent suicide by jumping off his apartment building while his roommates told police he killed himself to protest his girlfriend's affection for another student.
 The incident took place at Baan Suan Thon Condominium
in Thoong Kru Area of Bangkok. The deceased was later identified by the police as Mr. Chawanon
Yamoon, 21. He was a second year student at King Monkut Technology University Thonburi, the police
added. After inspecting the scene, the police inspected the man′s room, located on the 6th floor of
the building.
 Mr. Chawanon′s 3 roommates said they were not aware of
his death until the police informed them, as they were sleeping in their separate bedrooms. Mr.
Chawanon′s laptop was investigated by the police, and officers told the reporter Mr. Chawanon was
chatting with a woman via Line application, presumably his
girlfriend.
 Mr. Chawanon was reportedly expressing his anger at her
for not loving him back. He also sent a photo of himself drinking toilet cleaning chemical to his
girlfriend, apparently threatening that he would commit suicide out of his sadness. A cup containing
traces of the chemical was also found near the computer.
 Mr.
Chawanon, his roommates said, had been complaining that his girlfriend became too close to another
student lately. His girlfriend, whose name was not identified, later told the police she and Mr.
Chawanon had been dating "casually" for 5 months. On the night of his death, Mr. Chawanon reportedly
accused her of distancing herself from him, and sent her the photo of himself drinking the chemical,
but she dismissed it as "a joke". She said Mr. Chawanon also sent her a song called "Changing Winds"
by a Thai pop-rock band "Bigass", saying he intended the song to be last message for her. That was
the last she heard from him until police informed her of his death, she
said.
 A senior police officer told the reporter they were not
treating Mr. Chawanon′s death as suspicious.