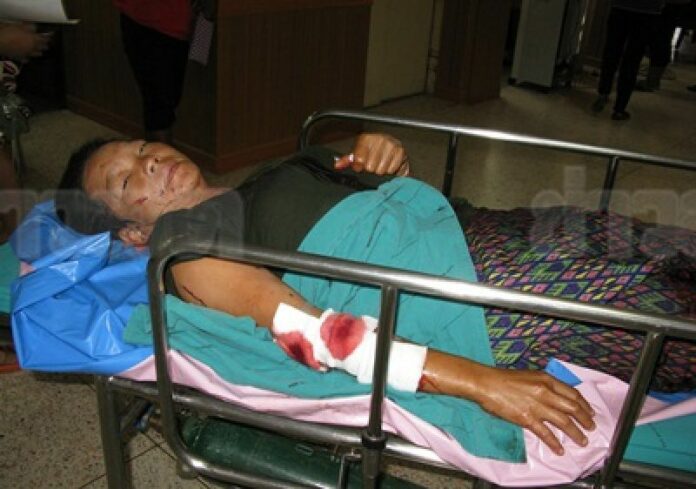 (25 September) A construction worker allegedly attacked his wife with a knife because she was too ill to help him at his work.
According to Ms. Nurat Tongmakha, a 40 year old resident of Sra Kaew Province, she was cooking for her husband, Mr. Narong Cheenpanich, 58, earlier this morning when he asked her to go to work with him at the construction site.
When Ms. Nurat said she could not go because she was feeling unwell, Mr. Narong reportedly became enraged and poured boiling water on his wife. Ms. Nurat said he also attacked her with a kitchen knife, wounding her right arm and right ear.
She said she was brought to the hospital by her neighbours.
Speaking to our correspondent from her bed at Aranya Pradesh Hospital, Ms. Nurat said her husband is an alcoholic who likes to beat her up when he is drunk. Police are trying to locate Mr. Narong.