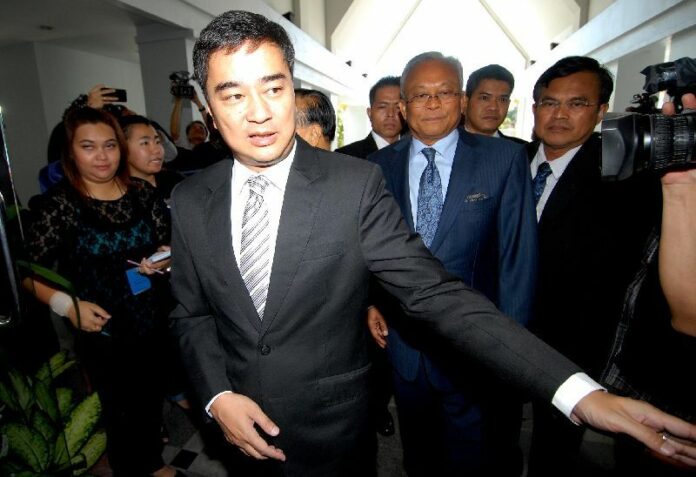 (25 September) Former Prime Minister Abhisit Vejjajiva has postponed a court appearance for the murder charges he received for his role in authorising the military crackdown on the Redshirts protesters in 2010.
More than 90 people lost their lives in the political violence that engulfed Bangkok from April to May 2010.
After the government of Prime Minister Yingluck Shinawatra came to power, Mr. Abhisit Vejjajiva and his Deputy Prime Minister at the time, Mr. Suthep Thaugsuban, were charged by the Division of Special Investigation (DSI) with conspiring to murder the protesters and other civilians during the crackdown.
Both Mr. Abhisit and Mr. Suthep have denied the allegation and were scheduled to appear at the court today. However, the lawyers representing the pair asked the court to postpone the trial, citing the busy schedule of Mr. Abhisit and Mr. Suthep who are currently serving as MPs.
The Prosecutor for the case, Mr. Ruj Kuensuwan, also said his team has not yet finalised the necessary documents. The court therefore agreed to grant the postponement, setting the date for the next court appearance for Mr. Abhisit and Mr. Suthep on 31 October.