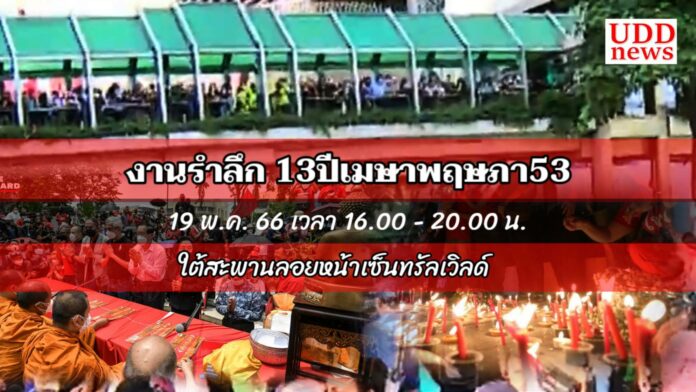 The Embassy of Japan in Thailand made an announcement on Thursday, May 18, to inform their citizens that there will be a protest rally in Bangkok on Friday, May 19. It is expected that the Red Shirts will hold a commemorative ceremony for the 13th anniversary of the military crackdown at the Rachaprason intersection, and in front of the Central World department store.
"According to internet information, anti-government groups are expected to hold a protest rally by anti-government groups and others at Rachaprason intersection (the intersection with Erawan Station) from around 4pm to 8pm on May 19th (Fri).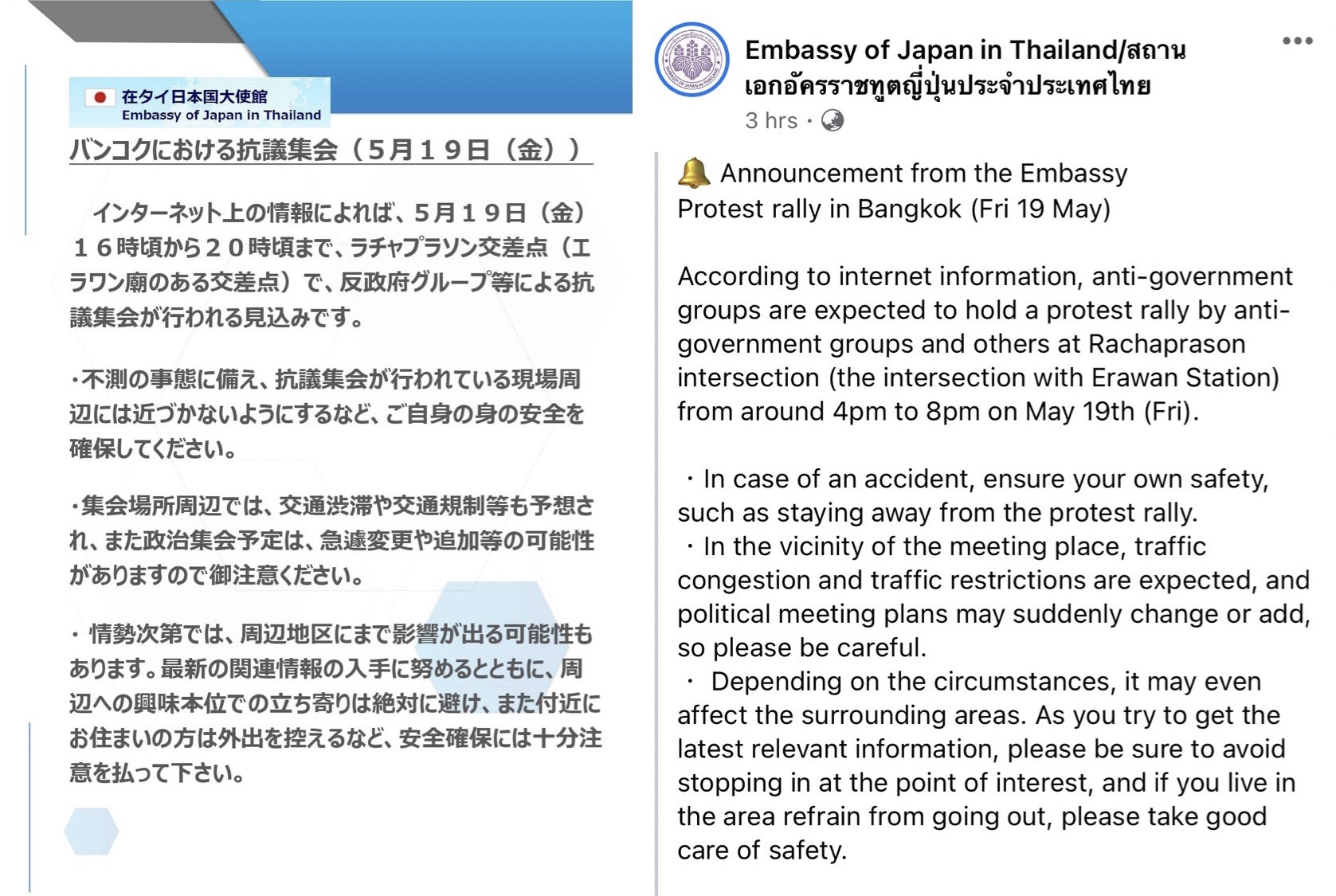 ・In case of an accident, ensure your own safety, such as staying away from the protest rally.
・In the vicinity of the meeting place, traffic congestion and traffic restrictions are expected, and political meeting plans may suddenly change or add, so please be careful.
・ Depending on the circumstances, it may even affect the surrounding areas. As you try to get the latest relevant information, please be sure to avoid stopping in at the point of interest, and if you live in the area refrain from going out, please take good care of safety," according to an announcement.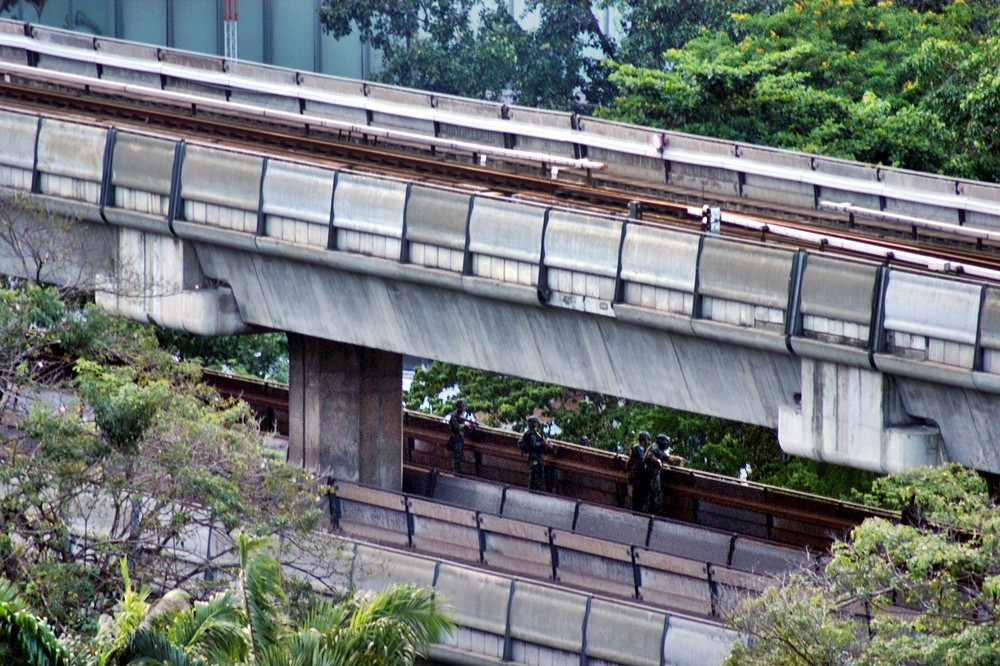 May 19 was the last day that the Thai military cracked down on the United Front for Democracy Against Dictatorship (UDD) protests in Ratchaprasong, central Bangkok, between 13–19 May 2010. It is the worst political violence in Bangkok for 18 years.
Armoured vehicles led the final assault into Ratchaprasong in the early morning of May 19. Soldiers were reported to have fired into Wat Pathum Wanaram, a Buddhist temple that had been used as a "safe zone", killing six, including volunteer medical personnel.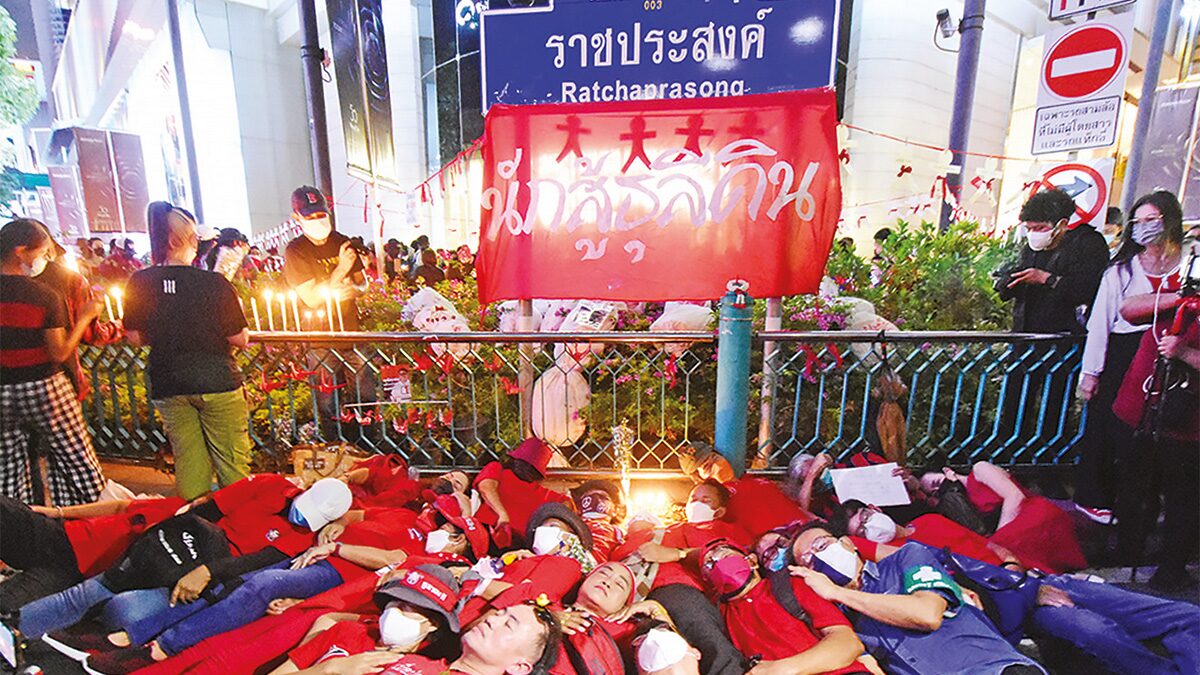 By 1:30 pm, UDD leaders surrendered to police and told protesters to disperse. Dozens of arson attacks broke out nationwide. A curfew was declared and troops were authorized to shoot on sight anybody inciting unrest.
One Japanese had died in the crackdown against protesters on April 10, 2010 at Khok Wua Intersection and Dinso Road at the north side of the Democracy Monument. He was Hiroyuki Muramoto, a Japanese TV cameraman and journalist, who worked for Reuters.
Muramoto was shot and killed while covering violent clashes between Thai troops and anti-government protesters. The military later admitted that troops fired live rounds directly at protesters.