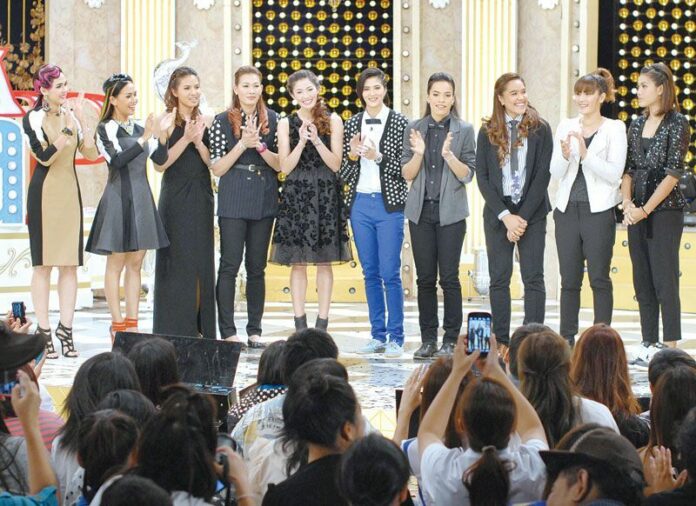 (24 September) Mr. Somphon Chaibang-yang, President of Thailand Volleyball Association, said that the association is submitting the letter to the Bureau of The Royal Household, in order to present the 2013 Asian Volleyball Championship Trophy to Her Highness Princess Maha Chakri Sirindhorn.
National sports teams and players regularly hand their medals or trophies to members of the Royal Family as an expression of loyalty to the monarchy.
According to Mr. Somphon, the volleyball association had previously given the 2009 championship trophy to Her Highness four years ago, after they won the same tournament in Vietnam.
The Volleyball Association President also vowed to bring the nation a gold medal at the 27th Southeast Asian Games (SEA Games), which will be hosted by Myanmar later this year. He expected the team to make a good performance to qualify for the 2016 Olympic Games in Brazil′s Rio De Janeiro.
So far, Thailand′s National Volleyball team ranks No. 12 in the Fédération Internationale de Volleyball (FIVB) statistics following their victory in the Asian champsionship. However, the ranking is not yet official.
A TV rating from Channel 7 also shows popularity of the sport, as 7,497,000 people tuned in for the semi-final match, which the Thai team played against China National Team.
The final match between Thailand and Japan had gained overwhelming rating: over 17,081,000 people tuned in for the show around the country.
Meanwhile, Ms. Rawewan Netrakavesna, General Manager of Bangkok′s Suvarnabhumi Airport, said she had assigned the airport authority to contact South Korean officials to send back the trophy and other documents accidentally left behind at the airport check-in are by the South Korea National Volleyball Team.
South Korea won third place in the tournament, which was held at Nakorn Ratchasima Province.