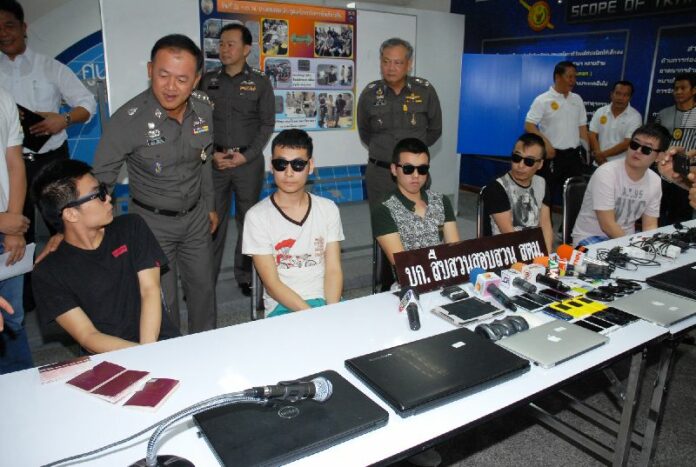 (1 October) The Thai police have arrested 5 Chinese nationals accused of blackmailing businessmen in China.
According to a press conference held at the Investigation Division Immigration Bureau, the group had tried to lure money from several companies based in China.
The method of the group is to send emails to various companies, threatening that they would insert computer virus into the victims? systems, unless the companies pay them extortive amounts of money, police said.
The blackmailing had caused Chinese businessmen to lose approximately over 100 million baht according to a senior police officer.
The 5 individuals fled to Thailand after the Chinese police issued arrest warrants on the group, following complaints from a number of companies.
Thai police eventually apprehended the suspects on 26 September, acting on a request by the Embassy of the People's Republic of China in Bangkok.
According to the police, one suspect had escaped and crossed the Thai border to a third country. The other members of the group will be extradited to China as soon as possible.