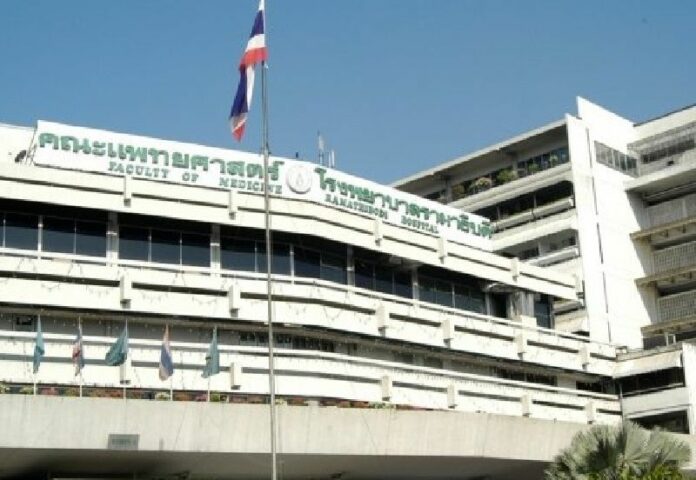 (11 October) Director of Ramathibodi Hospital in Bangkok has warned of criminals drugging victims with high doses of anaesthetic and robbing them inside the hospital.
The director, Surasak Leela-Udomlipi, M.D., identified the drug as a substance called 'Xylazine', which is colourless and odourless.
In the letter circulated to different departments of the hospital, which is situated in central Bangkok, Mr. Surasak instructed the staff to be vigilant of criminals mixing the substance with water and tricking unsuspecting victims whom they had befriended to drink it.
After the victims lose consciousness, the robbers would reportedly remove valuable belongings and slip away.
In the letter, Mr. Surasak expressed his "sincere concern", and urged a timely response to the incidents. Every worker was told to tighten the hospital's safety policy, inform their patients of the dangers, and closely monitor the situation.
Relatives of the residing patients are also warned about the incident, and warning signs were posted at various spots inside the hospital.
The hospital director said he had contacted the Food and Drug Administration and required details about the substance. The two institutions plan to collaborate in making long-term procedures to prevent further abuse in the future.
According to an initial report from Phayathai police, the suspect may have been a well-dressed man who works closely with his gang to identify and rob the victims.
However, further information is yet to be revealed as the police are scheduled to talk to a victim of the crimes on 16 October.
For comments, or corrections to this article please contact: [email protected]
You can also find Khaosod English on Twitter and Facebook
http://twitter.com/KhaosodEnglish
http://www.facebook.com/KhaosodEnglish