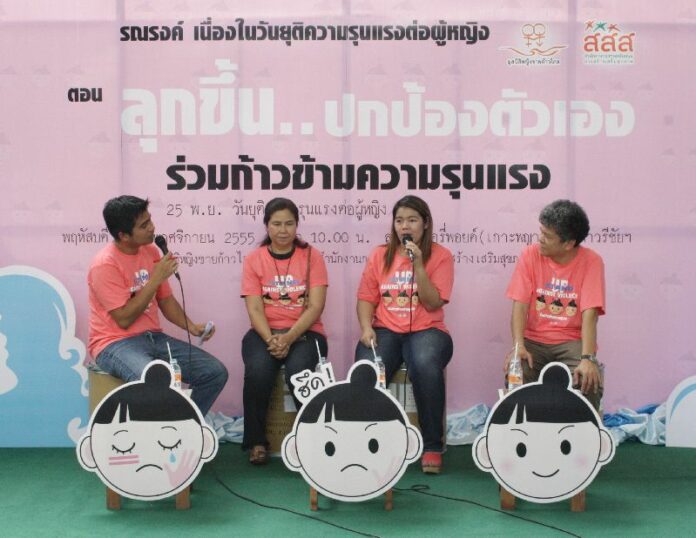 (15 November) The brazen murder of former Olympics shooting athlete Jakkrit Panichphatikum as he parked his car at a red light in Bangkok has captivated the nation for weeks.
The case took an even more intriguing turn when Mr. Jakkrit′s mother-in-law confessed to police that she had hired a gunman to kill him after she learned of the failed marriage and domestic abuse her daughter has suffered under the hands of Mr. Jakkrit for several years.
Mr. Jakkrit, who competed on behalf of the Thai National Shooting Team, has made headlines in the past, with his wife Nitthiwadee publicly accusing him of beating her when he was high on drugs.
The police later arrested him for intimidating others with his firearms and other charges. The former athlete was detained for a while before he successfully won his bail release. He died a month later.
For many Thais, the notion of a distraught mother plotting the murder of an abusive son-in-law reflected the nature of too many marriages in the kingdom, where domestic abuses toward women are rampant and many victims consider the abuses to be a "private" matter instead of seeking help from the laws enforcement or speaking out.
As the world is set to observe the International Day for the Elimination of Violence Against Women on 25 November, which was set by the United Nations to campaign against domestic violence and rapes, a number of Thai activists have organised a panel discussion with hopes to raise awareness about the issue.
"Women accept their husband awful behaviours, because they were told that the issue is personal" said Jadet Chaonwilai, director of Women and Men Progressing Movement Foundation (WMP), at the open air event at near the busy Victory Monument in Bangkok on Thursday.
"The patriarchal society influences women to feel embarrassed and take the blame for everything."
Citing statistics gathered by WMP, which has worked for years to promote end domestic violence in Thai families, 30% of Thai women decided to stay quiet about their experience of abuses, Mr. Jadet said.
According to WMP, 25.3% of their samples state that they are embarrassed to talk about the issue, 23.7% say they endure the pain for the sake of their children, 19.7% fear the recurrence of the violence and 17.3% do not know where they can seek help.
He added that the information coincides with another harrowing data compiled by the UN which claims that Thai women rank number 2 in a global chart for accepting insulting violence against them.
The talk also mentioned the case of Mr. Jakkrit, the Olympian shooter. Women who have suffered 5 – 10 years of chronic domestic violence experience tend to react to the situation violently, said Jadet.
"Once the last straw is torn down, the result can be exceedingly violent, like the recent scandalous case that attracted the attention of the entire nation recently," indirectly referring to Mr. Jakkrit′s murder.
Mr. Jadet stressed that he does not agree with how Jakrit′s mother-in-law solved the issue, but suggested that if women who stand up against domestic violence are heard, women suffering from abuses elsewhere would be convinced to seek legal advice rather than plotting a murder.
Speaking alongside Mr. Jadet, a woman who said she had been a victim of domestic violence recounted her distressing experience, stating that she had remained on friendly term with her ex-husband who later asked her out to talk about their child.
The meeting ended up in a heated argument before her former husband attacked her with a hammer and burned her face with a hot ironing device, said the woman, who identified herself simply as Praewa.
Overwhelmed with fears, Prawa said she stayed silent and pretended to be dead, which successfully chased her former husband away, thinking he had committed a murder. She then carried her bruising body to the police and has been preceding legal prosecution against him, according to her testimony at the event.
He is now under police custody and waiting to be trialed by the court, she said.
Concluding her talks, Prawa urged Thai women to stand up against the violence. "It is time women should stand against abuses. The incident had emptied my spirit and other people who love me".
After she took some time to recover from her nightmare, Prawa said, "My life afterward had turned from hell to heaven. I had been well-supported by the foundation, my family and other friends."
WMP has also launched "Bruise Under The Eye" campaign to raise awareness of women abuse in Thai society.
Women are encouraged to use their lipsticks to paint a stripe underneath their eyes, symbolising the physical bruises suffered by an untold number of women, and show their support on social networks with a hashtag #againstwomenabuse.
Correction: Due to an editorial error, the original version of this article incorrectly stated that no legal was taken against Mr. Jakkrit. That is not the case: he was detained by the police and sent to stand trial, as noted in the revised version of the article.
For comments, or corrections to this article please contact: [email protected]
You can also find Khaosod English on Twitter and Facebook
http://twitter.com/KhaosodEnglish
http://www.facebook.com/KhaosodEnglish