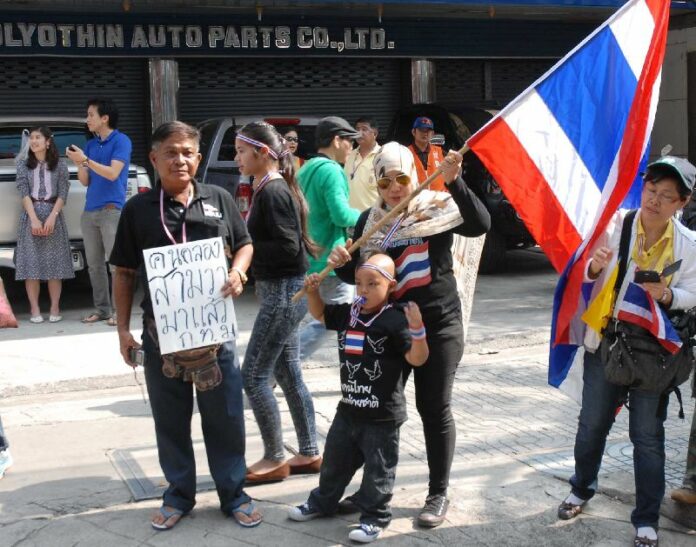 (9 December) Transport Minister Chatchart Sittipan insisted that the 2.2 trillion baht infrastructure overhaul is unaffected by the House dissolution called by Prime Minister Yingluck Shinawatra.
If approved, the package would include construction of high-speed rail system and other public transports. However, many fear that the bill stands slim chance of passing considering the ongoing political crisis.
But Mr. Chatchart said the real test of the infrastructure bill is not the discontinuity in government, but the constitutional challenge filed by the opposition party; the bill′s legality is now waiting to be decided by the Constitutional Court.
"If the bill survives in the court, the next government must decide whether to submit the bill to His Majesty of King, or to leave it to be annulled" said Transport Minister. He stressed that the bill is crucial for the country's future development and that it has been under discussion for many years.
"The bill is aimed to accelerate the progress of many infrastructure development projects, and so far, none of the project has been paused," Mr. Chatchart said, adding that the research works on the project have already started, as they do not require funding from the bill.
Meanwhile, Mr. Chula Sukmanop, the Director of the Office of Transport and Traffic Policy and Planning (OTP), said that OTP is processing the bill's instruction, despite the dissolution of the parliament.
"Every mega-project needs time for research and development, and OTP is researching the project continuously in accordance with the given time-frame. We hope that the project will be ready when the bill is cleared by the Constitutional Court", said Mr. Chula.
Mr. Amphon Kittiamphon, Secretary-General to the Cabinet, echoed Mr. Chatchart′s statement that the dissolution of the parliament does not affect the bill, as the most crucial point is the decision of the constitutional court.
So far, Prime Minister Yingluck had decided to hold the submission of the bill to his Majesty the king as the government is waiting for the decision of the court, Mr. Amphon said.
"We are currently waiting for the decision of the constitutional court. I do not wish to comment about anything before the verdict is reached. However, if the court agrees to pass the bill, the mega project will proceed according to plan", Mr. Amphon told our correspondent.
He added, "But for the sake of political courtesy, the current government [as being the caretaker government] may not submit the bill to his Majesty the King, and will wait for the new elected government instead"
For comments, or corrections to this article please contact: [email protected]
You can also find Khaosod English on Twitter and Facebook
http://twitter.com/KhaosodEnglish
http://www.facebook.com/KhaosodEnglish