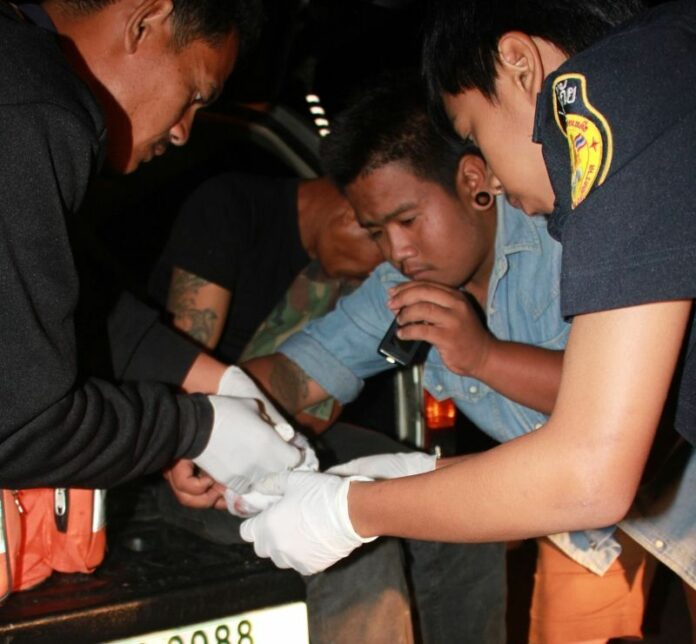 (27 December) A man in Trat province has blown much of his hand off by the explosive device he intended to hurl at his rivals.
The incident took place at a karaoke bar in front of local district office in Mueang district. Rescue workers responded to emergency calls and found Mr. Ked Boonliang, 31, at the scene with severe injury in his hand.
He was given first aid and later transported to Trat Hospital.
Witnesses said Mr. Ked and his friends were drinking at their table earlier in the night, but they soon developed a heated quarrel with another group of customers on the next table.
The argument quickly escalated into a fist fight, witnesses said, and Mr. Ked brought out an explosive device from his pocket, intending to throw it at the group. However, the device reportedly exploded prematurely in Mr. Ked′s hand.
Mr. Ked′s rivals left the scene immediately after the explosion, witnesses added.
For comments, or corrections to this article please contact: [email protected]
You can also find Khaosod English on Twitter and Facebook
http://twitter.com/KhaosodEnglish
http://www.facebook.com/KhaosodEnglish