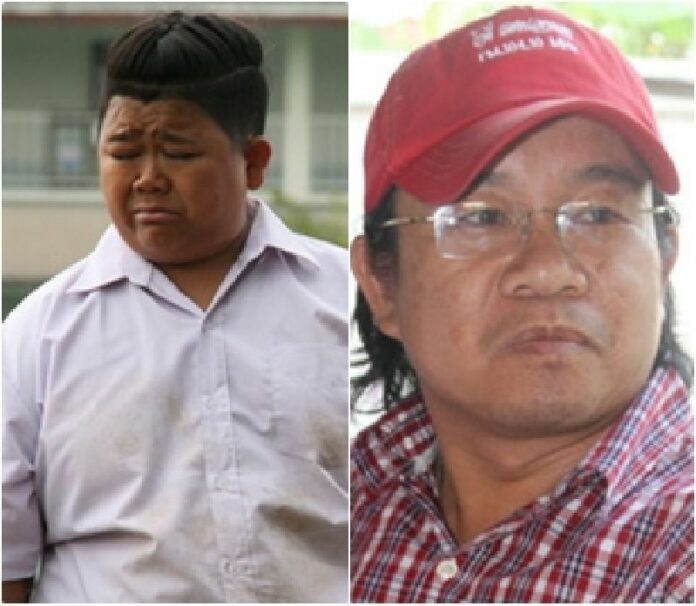 (15 January) A famous TV personality has asked the public not to confuse him with a Redshirt leader who goes by a similar nickname.
Mr. Charoenphon Onlamai, who is popularly known as Ko Tee (โก๊ะตี๋), posted the message on his Instagram account today after many of his fans criticised him on the social network for his alleged involvement with the Redshirts.
However, it appears that Mr. Charoenphon′s fans have confused him with Mr. Wuttipong Kochthammakul, a coordinator of the United Front of Democracy Against Dictatorship (UDD) in Pathumthani province – who is also known by the name Ko Tee (โกตี๋).
Although their names are spelled differently, their pronunciation is extremely close.
Mr. Charoenphon, who regularly appears on TV talk show programs and other comedy shows, pleaded in his Instagram that the misunderstanding is caused by those who listen to the news reports without looking at the photos on the screens.
"Nowadays, wherever I go people ask me if I′m a Redshirt leader!" Mr. Charoenphon complained, adding that even some of his close relatives thought he is involved in the Redshirts movement and even called him to ask where the protesters were headed on each day.
He also insisted that he has taken no side in the ongoing political crisis.
"I don′t understand what′s wrong with Thai people these days," Ko Tee the celebrity said, "In the past, you can have different opinion but there is no conflict, but nowadays, if you are not the same side, if you think differently, if you don′t wear the same colour shirt, they are enemy, isn′t that so?".
Mr. Charoenphon concluded his post by attaching the photos of himself and Mr. Wuttipong, the Redshirt Ko Tee.
"If you are still confused, I would change my name!" Mr. Charoenphon warned.
For comments, or corrections to this article please contact: [email protected]
You can also find Khaosod English on Twitter and Facebook
http://twitter.com/KhaosodEnglish
http://www.facebook.com/KhaosodEnglish