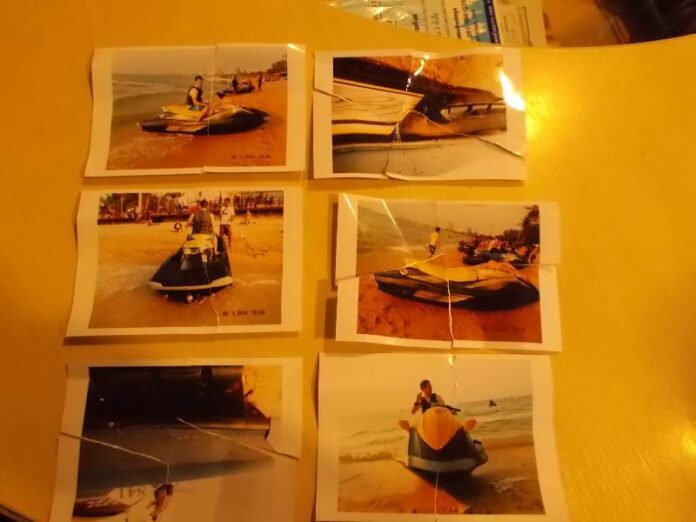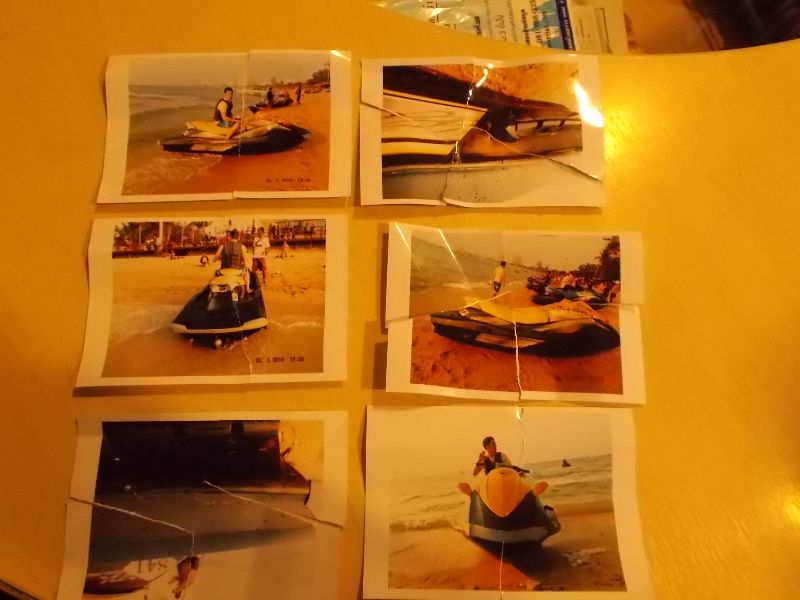 (27 January) Five Russian tourists have filed a complaint to Pattaya police that they had been fleeced by the notorious jet ski scam.
One of the Russians told the police they rented 5 jet skis on the beach on Saturday, but when they returned the vehicles, the jet ski operators forced the tourists to pay a large sum of money for "maintenance" fee, claiming that the vehicles had been damaged.
The tourists tried to negotiate for a lower fee, but the jet ski owners later summoned two "uniformed officials" to pressure the the tourists to pay the money, threatening them jail sentence if they refused to make the payment, according to the victims.
The tourists reportedly paid a total cash of 113,000 baht as they feared they would be prosecuted. They also claimed that after the payment was made, the jet ski owner tore apart the photo of the damaged jet ski which was taken before the vehicle was returned.
However, a Thai woman, who is described as a friend of the tourists, later learned of the incident and took them to see the police in Pattaya.
Pol.Lt. Phitak Noensaeng told our correspondent that the police have investigated and identified the uniformed officials who threatened the tourists as two officials who worked for Pattaya Municipality Office.
Police said they will summon the jet ski owners and the officials for further interrogation.
If they are proven to have scammed the tourists, the suspects will be prosecuted by the laws in order to protect Pattaya′s reputation as a tourist destination for foreigners, said Pol.Lt. Phitak.
For comments, or corrections to this article please contact: [email protected]
You can also find Khaosod English on Twitter and Facebook
http://twitter.com/KhaosodEnglish
http://www.facebook.com/KhaosodEnglish