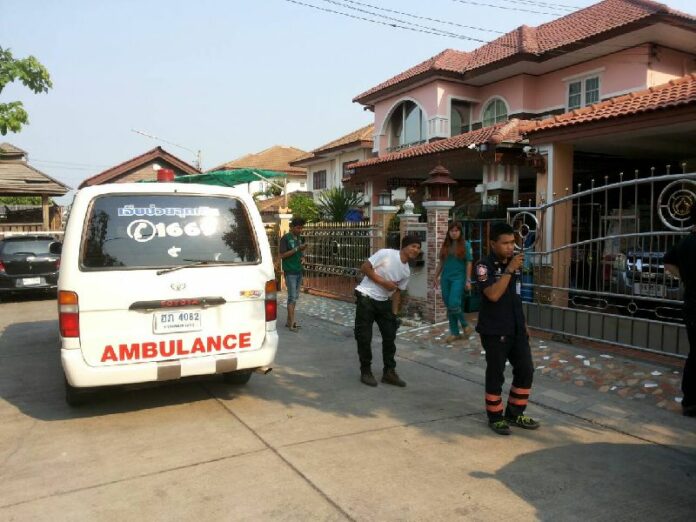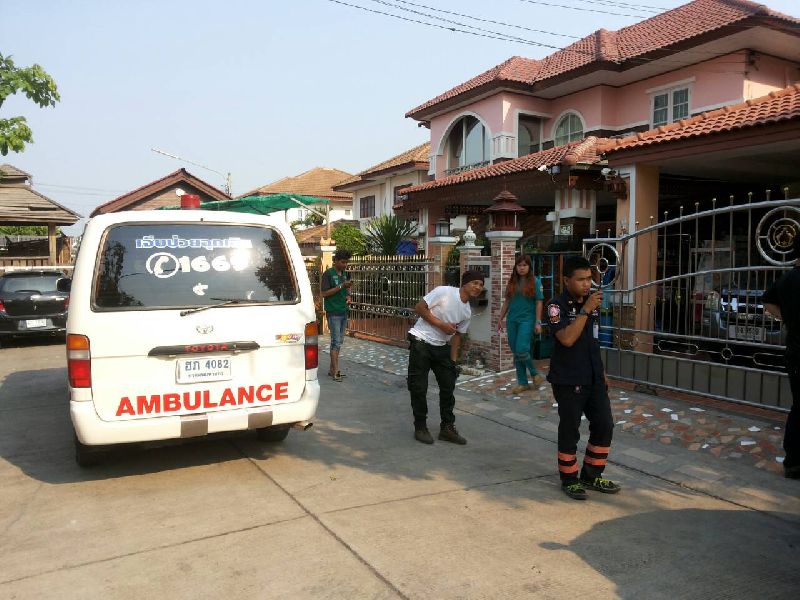 UPDATED: Mr. Akkarawat told police he killed his parents and brother.
(10 March) A 16-years old schoolboy has allegedly murdered his parents as they slept in their bedroom before turning the gun on himself.
The police in Pathum Thani received reports of the murder at around 16.00 on Sunday. The officers later arrived at the crime scene at a house in Mela Ville gated community in Thanburi district.
At the scene, the police found the bodies of Mr. Panuwat Sornphrom, 44, and his wife, Ms. Yaowalak Sornphrom, 41. They were both found dead with gunshot wounds on their bed in the residence's bedroom.
The police also found the body of their 16-years old son, whose name has been withheld due to legal reasons, inside the house. The boy died from a gunshot wound on his right temple, and a Glock handgun was found in his hand. Police said three bullets have been fired.
He is said to be a Matthayom 5 student at an unidentified school.
Mr. Akkarawat Sornphrom, another 18-years old son of Mr. Panuwat and Ms. Yaowalak, said he was inside his room in the house on the night of 8 March when he heard several gunshots. However, Mr. Akkarawat said he thought the shots were fired from outside the residence, so he thought nothing of the sounds and slept until he rose up and drove to his school in the morning.
According to Mr. Akkarawat, he called his home in the afternoon but no one answered the phone, leading him to suspect that something must have gone wrong. He said he immediately drove home to find the bedroom of his parents locked, and no reply came when he called their names, so he asked for help from neighbours who helped break into the bedroom.
Mr. Akkarawat told police he believed his brother shot Mr. Panuwat and Ms. Yaowalak dead because he felt jealousy toward his brother.
He added that his parents had his brother's mobile phone confiscated recently due to poor grades in school. According to Mr. Akkarawat, his parents also often scolded his brother for "acting like ladyboy".
The gun used in the crimes is said to belong to Mr. Panuwat.
The police said Mr. Panuwat was a senior official in the Department of Forestry while Ms. Yaowalak owned a company which exports textile products.
The three bodies have been sent to a hospital for autopsy procedures, the police said, adding that officers would talk to friends and teachers of the deceased schoolboy to establish the motive behind the murders.
Related Story: Student Admits Implicating His Brother Over Parricide