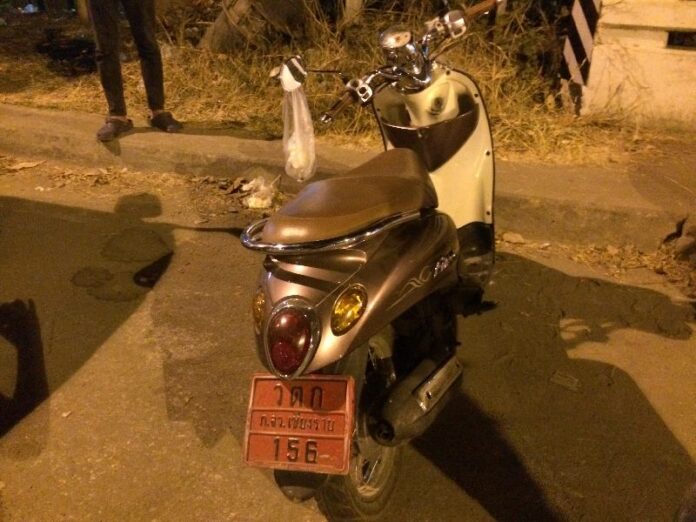 (20 March) Police in Chiang Mai province are hunting down a gang of teenage motorcyclists who have allegedly gone on rampage to randomly assault motorists.
Police officers at Chang Phueak Chiang Mai Police Station said they have received complaints from several local residents who have been attacked by the group, who called themselves the "Samurai Gang".
In one recent incident, a male teenager claimed he was mobbed and beaten by knife-wielding members of the Samurai Gang as he parked his car at a red light intersection in Mueang district, police said.
Last night the police received reports that a pair of university students who were kicked off their running motorcycle by a group of passing motorcyclists on the Chiang Mai – Lampang "Superhighway".
The two students, a male and a female enrolled in Chiang Mai University, were sent to treat their injuries at Lanna Hospital. Medical workers said the students sustained wounds to their legs, arms, and midriffs although neither of them are in a serious condition.
Mr. Abhisit, one of the students, told police he was riding on the motorcycle with his friend shortly after midnight when the suspects approached them fast from behind, then one of the assailants kicked his motorcycle, causing him and his friend to fall down, before speeding away.
Mr. Abhisit insisted he had no previous history of conflicts with anyone. He gave the description of the suspect as a young, lean man with long hair.
Police say they are inspecting CCTV footage in the area to identify the suspects.