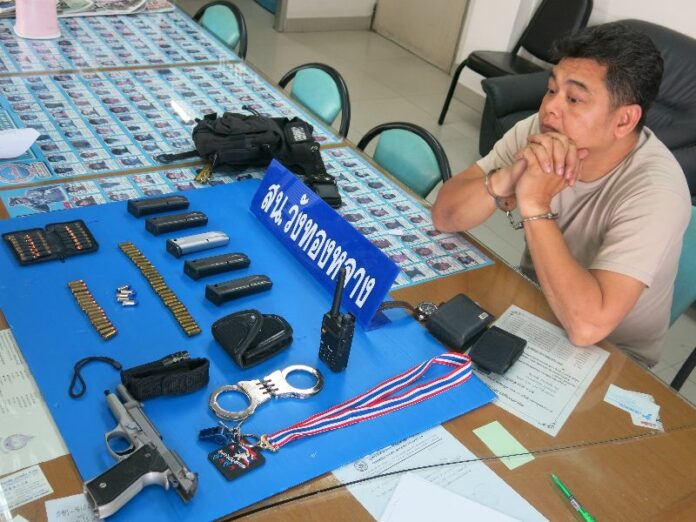 (19 March) Police say they have arrested two armed security guards of anti-government protests at checkpoints in Bangkok.
According to police reports, the first arrest took place last night on the Petchaburi Road, where police officers encountered the suspect riding in a taxi. When the officers searched the man, they reportedly found a number of firearms, ammunition, and homemade explosives.
The man, whose name was not released by the police, reportedly told the officers that he works as a volunteer guard for the People's Committee for Absolute Democracy With the King As Head of State (PCAD).
The suspect claimed he did not own the weapons, but was merely delivering them to his friend at the PCAD rally site in Lumpini Park.
At 10.00 today, the police announced the arrest of Mr. Panompai Chaengtawng, 43, who was found with a handguns and some ammunition at a police checkpoint in Wang Thong Lang district.
One 9 mm. handgun, 73 handgun rounds, one radio equipment, one pair of handcuffs, and one flashlight were among the items the police reportedly found upon the search on his vehicle.
Mr. Panompai told police that he works as a temporary employee for the Ministry of Foreign Affairs and also took up job as a volunteer guard for the PCAD security team.
Police charged both individuals with the unauthorised possession of firearms.