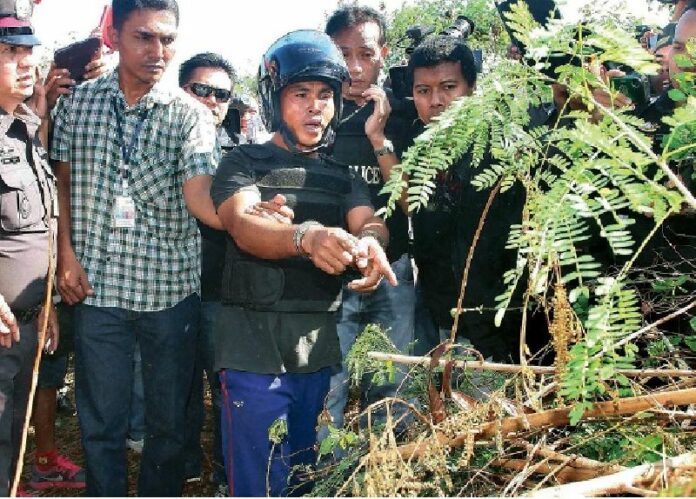 (20 March) An average of 87 cases of sexual violence are reported each day in Thailand – one case per every 15 minutes – according to newly unveiled statistics.
The report was released in a press conference co-hosted by the Ministry of Social Development and Human Security and Women and Men Progressive Movement Foundation (WMP) this morning.
Ms. Yanee Lertkrai, director of the Department of Social Development and Welfare, said the authorities recorded at least 31,866 cases of sexual violence throughout 2013. The vast majority of the victims are women and children, she added.
The youngest victim of sexual violence in the official records is a 1 year 9 months old girl, the oldest is a 85 years-old woman, Ms. Yanee said, while the youngest perpetrator in sexual violence is a 10 year old boy who participated in a gang rape.
Ms. Charee Srisawat, a representative of the WMP, said her agency conducted their research based on news about sexual violence reported by five Thai newspapers – Thai Rath, Daily News, Kom Chad Luek, Khaosod, and Matichon – throughout 2013 and discovered that rape is the most common form of sexual violence, amounting to 51.5% of all cases.
Molestation and attempted rapes make up 17.1% and 13.6% of the cases, respectively, Ms. Charee said. Sexual violence against men is rare, but not completely unknown, accounting for 4.7% of all cases.
Data also shows that 22 women have lost their lives due to rape.
According to the statistics, 47.5% of all perpetrators in sexual violence are strangers, 41.8% are individuals who personally know the victims, 5.6% are close relatives, and 5.1% are individuals the victims have met on social network sites.
Students and pupils make up the biggest bulk – 59.2% – of sexual violence victims, followed by young children, 6.6%, Ms. Charee said. As for the occupation of the perpetrators, 19.2% of all cases were committed by hired employees, 14.3% by the unemployed, 12.8% by students, 8.5% by teachers, and 7.8% by taxi or public van drivers.
Most of the cases – 26.6% – are reported to have taken place in the Bangkok area alone.
Compared with previous years, 2013 sees a slight rise in sexual violence incidents, Ms. Charee said. She warned that actual number of the cases could be much higher, since some victims might have been too embarrassed or intimidated to report the assaults.
Ms. Yanee, the Ministry official, vowed to tackle widespread sexual abuse, stating that the Ministry established a special unit to aid those who have been subject to sexual violence in April 2013.
However, she admitted that efforts are far from satisfactory. Much of the laws enforcement mechanism is biased toward sexual violence perpetrators, Ms. Yanee complained, such as the tendency to persuade the victims to settle the matters outside the court.
"There are even some victims who said they filed complaint with the police – only to be told by officers at the stations that they are too busy because of the political unrest" Ms. Yanee said, "The victims were simply told to wait".