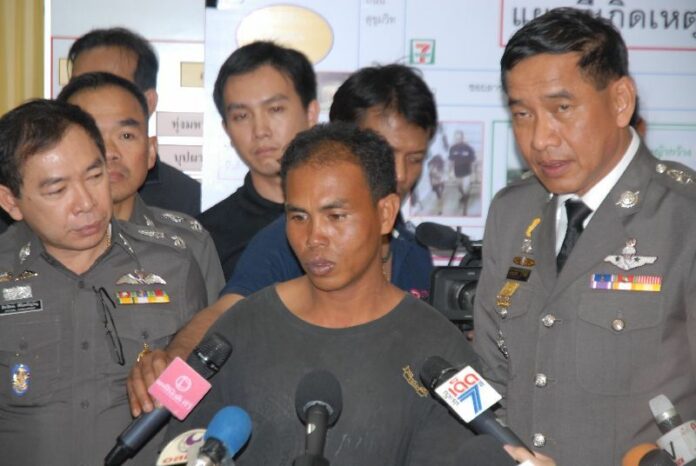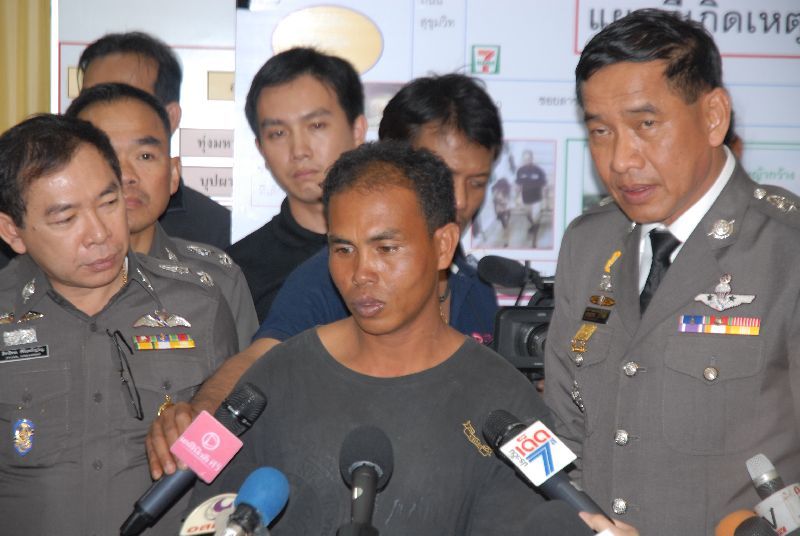 BANGKOK — The Phra Khanong Provincial Court today sentenced a man accused of sexually assaulting and murdering a number of children to life in prison.
Nui, a homeless man whose surname has not been registered in the national database, was convicted of premeditated murder and sexual assault for the death of the girl nicknamed Nong Cartoon. The 6-year-old went missing last December and was found dead several days later in Bang Na district of Bangkok.
The suspect was arrested after CCTV footage showed him leading the girl away. Nui confessed to his crime.
He was initially sentenced to death today, but the judge reduced his penalty to a lifetime jail term, citing his cooperative manner during the investigation.
Nui listened showed no emotion when the verdict was read.
The father of Nong Cartoon  told reporters he is still saddened by the incident, and said his family would conduct a religious ceremony on 13 April to mark the 100th day of her death.
The police investigation indicated that Nui may have been responsible for at least 10 other cases of sexual assaults of young children in many provinces. Among these victims, 4 have been murdered by Nui, according to his own confession and police investigation.
The case of Nong Cartoon spurred the authorities to amend police procedures related to missing children, namely abolishing the requirement that parents could only report missing children after 24 hours have elapsed since the children were last seen.