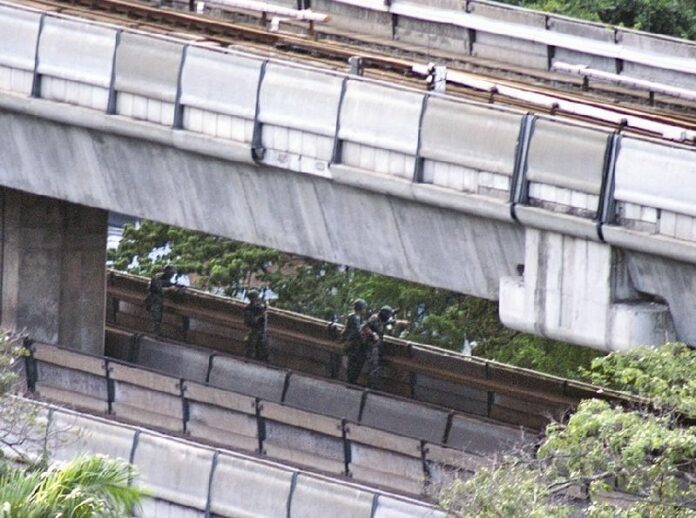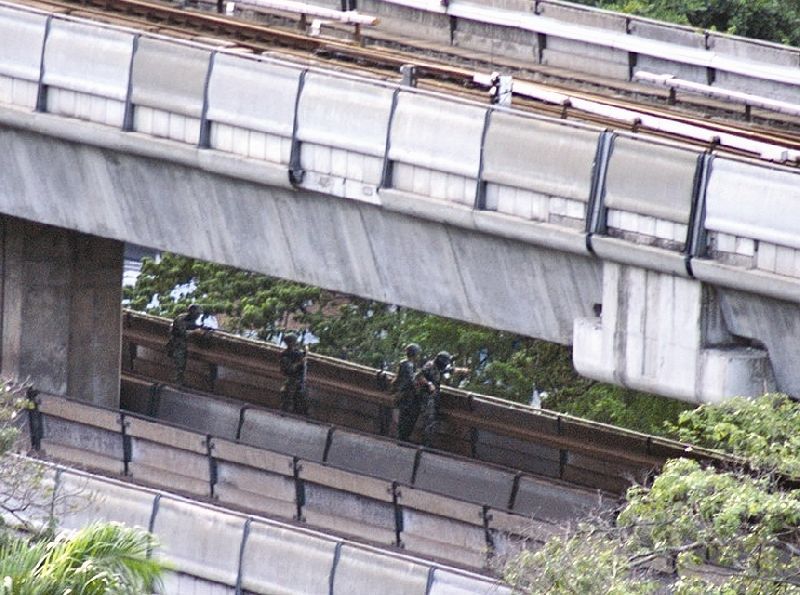 (27 March) Chief of Division of Special Investigation may find himself facing the murder lawsuit filed by the mother of a volunteer medic killed by the security force in the 2010 Redshirts protests.
The DSI is currently leading the legal action against former Prime Minister Abhisit Vejjajiva and former Deputy Prime Minister Suthep Thaugsuban for their authorisation of the military crackdown in 2010, which left more than 90 people dead, most of them civilians. The two former leaders have been indicted with murder charges related to those deaths.
But Ms. Payao Akhard, who lost her daughter on the last day of the unrest said today that it is unacceptable that Mr Tharit Pengdit, the DSI chief, is pursuing those charges against Mr. Abhisit and Mr. Suthep while exempting himself from the legal action, since Mr. Tharit was also a member of the Centre for Resolution of Emergency Situation (CRES) which oversaw the crackdown.
"I don't want him to use my daughter's case as a political tool," Ms. Payao told reporters.
Her daughter, Ms. Kamonkate Akhard, was a volunteer medic who was shot dead alongside five other victims as they sought shelter inside Wat Pathumwanararm Temple on 19 May 2010. Last year, a court inquest indicated that the six victims were killed by soldiers who were stationed around the temple.
Those soldiers, along with their commanders and other related officials, should also stand trial for the temple deaths, Ms. Payao insisted.
"I have not seen any legal prosecution against these people who were all involved in the deaths of my daughter and other people inside Wat Pathum at all," Ms. Payao said, adding that she will appoint her own lawyer and file separate murder charges against the officials next week, starting with Mr. Tharit.
Mr. Tharit has previously sent the files detailing the injuries and deaths at Wat Pathum Temple caused by the crackdown to the public prosecutor as further evidence in the murder charges against Mr. Abhisit and Mr. Suthep.
Among the injured victims was Mr. Andrew Buncombe, a British journalist who was taking shelter inside the temple when the sanctuary came under hail of gunfire from the security forces.