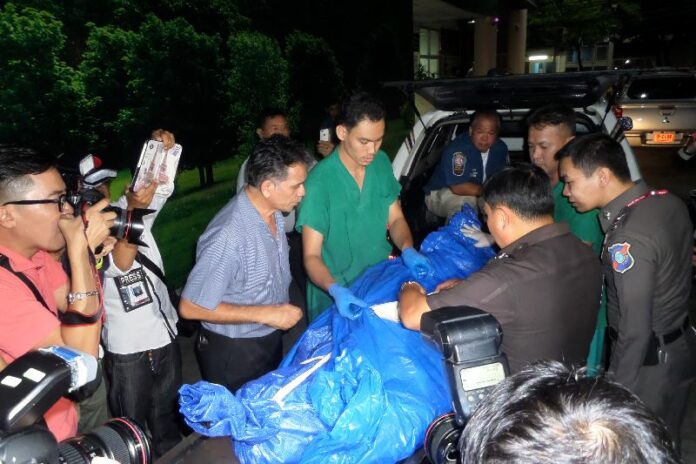 BANGKOK — Autopsies of the two British tourists who were brutally murdered on the popular island of Koh Tao this week suggest the male victim physically fought someone before he died from head injuries and drowning.
The naked bodies of David Miller, 24, and Hannah Witheridge, 23, were found on Sairee beach on the morning of 15 September. Police have yet to determine a perpetrator or motive behind the murder.
The autopsy completed today found seawater in Miller's lungs, indicating that he died from drowning as well as severe injuries to the head from a "blunt object." A bloodied hoe was also found near the crime scene.
Miller had wounds on his knuckles, suggesting he fought the perpetrator before he was killed, said Pol.Maj.Gen. Ponchai Sutheerakun. He added that no signs of sexual assault were found on Miller's body, effectively disputing earlier media reports that Miller was raped before his death.
The autopsy report indicates that Witheridge had engaged in sexual intercourse prior to her death, but it is unclear whether the act was consensual or forced. A number of media agencies previously reported that she was raped.
Witheridge was similarly killed by severe injuries to the head according to the autopsy report.
Pol.Maj.Gen. Ponchai said the police have not yet identified the traces of DNA left on the victims' bodies, such as a "hair" found in Witheridge's left hand.
The report did not clarify the time of the victims' deaths, the officer added.
Two British men who traveled with Miller to Koh Tao are being detained by police in Bangkok for questioning, though neither has been officially charged of any crime.