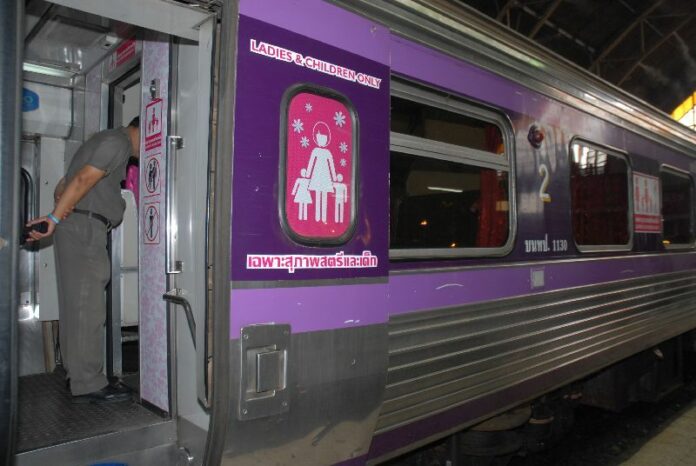 BANGKOK — The State Railway of Thailand (SRT) has agreed to give more than 5 million baht to a woman who was raped on a train by one of the company's employee thirteen years ago.
The woman was sexually assaulted on a sleeping car en route to Bangkok in 2001 and later sued the SRT for 3 million baht in compensation. Two lower courts ordered the SRT to compenstate the victim, but the agency refused to pay and appealed the verdict twice.
The case was under review by Thailand's Supreme Court until today, when the chairman of the SRT's executive board said the company has finally agreed to pay the compensation. The payment will include 2 million baht in interest, said SRT executive Omsin Cheewapruek.
"The SRT recognises the damage that has indeed taken place, and society has already judged the SRT to be at fault," Omsin told reporters. "So we think we should settle the matter and not wait for the court's verdict."
The SRT maintains a state monopoly on domestic train services in Thailand and has been criticised for its outdated facilities, frequent delays, and a lack of transparency in hiring practices.
The SRT was hit with fresh scandal in July when a 13-year-old girl was raped and murdered aboard a sleeping train on a Bangkok-bound route. The court later found an SRT employee guilty of raping the victim and throwing her body overboard, and sentenced him to death for the alleged murder.
Public outrage spurred Thailand's military junta to remove the state railway's governor, Prapat Chongsanguan, shortly after the murder.
In August, the SRT unveiled "Ladies and Children Sleeping Cars" on overnight trains to quell safety concerns.