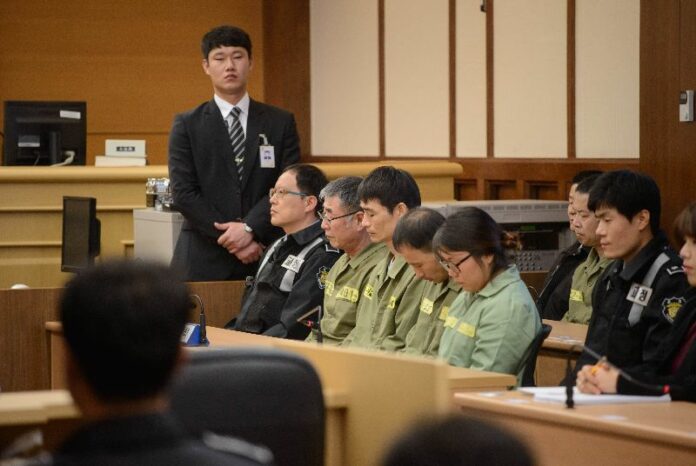 SEOUL (DPA) – The captain of a South Korean ferry was jailed for 36 years Tuesday over the sinking this year that killed more than 300 passengers, mostly school children, a news report said.
Lee Joon Seok, 69, was convicted of dereliction of duty for abandoning the passengers on board the ship, but found not guilty of murder at the trial of the sunken vessel's crew in Gwangju.
Prosecutors had sought the death penalty.
The Sewol sank on April 16 on the way from Incheon to Jeju Island off the south-west of the peninsula. A total of 295 bodies were recovered, with the remaining nine missing presumed dead.
Investigators found signs the ferry may have been routinely overloaded with the collusion of its operator and owners.
Earlier Tuesday, the government called off the search for the remaining bodies, citing danger to the recovery crew from deteriorating conditions on the wreck.