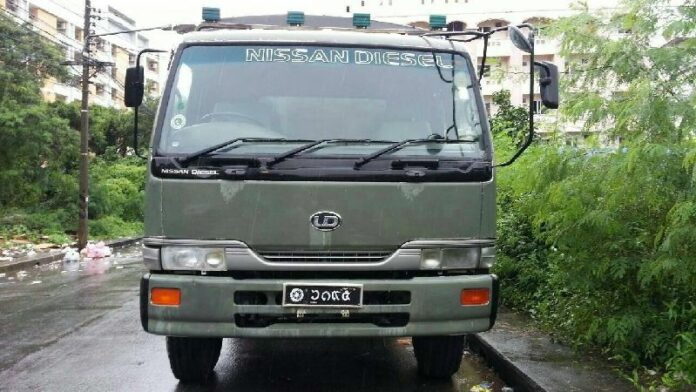 BANGKOK – The chairman of Thailand's military junta said authorities are investigating two soldiers who were arrested yesterday for allegedly smuggling illegal alcohol near the Thai – Malaysian border.
Customs officials stopped a military truck in Haat Yai district in Songkhla province yesterday morning and seized more than 300 boxes of alcoholic beverages that were not properly taxed, police say.

Customs officials found 300 boxes of illegal alchohol in a truck driven by two soldiers, Haat Yai, Songkhla, 15 Dec 2014.
Two soldiers who were driving the truck were arrested on charges of smuggling alcohol.
According to junta chairman and Prime Minister Gen. Prayuth Chan-ocha, the Thai army has already started an inquiry into the incident. He also stressed that the soldiers were acting independently.
"It's personal issue. Don't use the words 'soldiers smuggle alcohol.' If you use the word 'soldiers,' I will be offended, because I don't even drink alcohol every day," Gen. Prayuth told reporters. "They acted on their own. Any of us humans are capable of committing a crime."
The Prime Minister also promised that if found guilty in court, the two soldiers will be expelled from the army and sent to prison.
According to junta spokesperson Col. Winthai Suwaree, the arrested soldiers were assigned to transport military equipment for security officers stationed in Songkhla province at the time of the incident.
"Any soldier who behaves inappropriately, or involves him or herself in illegal activity, will face a maximum penalty according to the civil and military laws," Col. Winthai insisted.
More than sixty thousand security officers are deployed in southern Thailand to combat a simmering Islamic insurgency that has claimed at least 6,000 lives – mostly civilian – over the past decade.