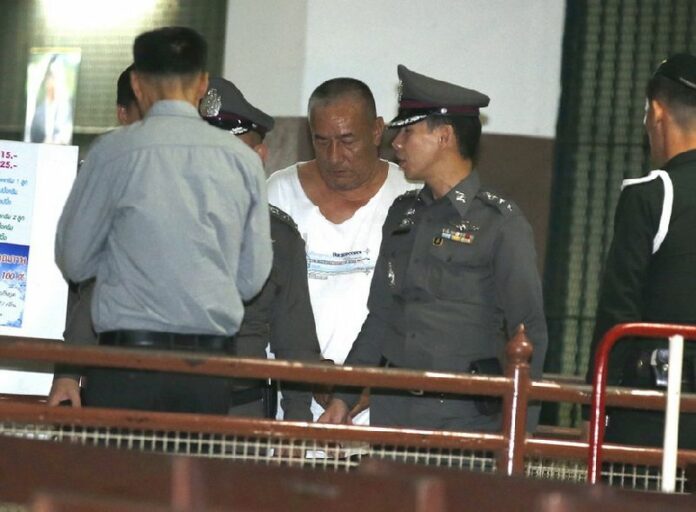 BANGKOK (DPA) — Over 260 Thai police officers serving in the same unit as a disgraced former commander would be reassigned, police said Tuesday.
The 262 officers being transferred were part of the "network" of disgraced former Central Investigation Bureau chief Pongpat Chayapan, police chief Somyot Poompanmoung told reporters.
The reshuffle is the largest of its kind and is to include officers ranging from patrolmen to deputy commanders, he said.
General Pongpat was arrested along with several senior officers in late November for charges of corruption, extortion and lese-majeste.
Over 1 billion Thai baht (about 30 million US dollars) in cash and other valuables were found in his home during a police search.
Local media reported that the lese-majeste charges were brought because Pongpat would claim he was acting on royal behalf to intimidate business connections.
Pongpat is related to the wife of the crown prince, Sirasmi, who since the scandal came to light has renounced her royal titles and public role.
The monarchy is traditionally revered in Thailand and the charge of lese-majeste, under which the king's immediate family is above criticism, carries serious penalties.
For comments, or corrections to this article please contact: [email protected]