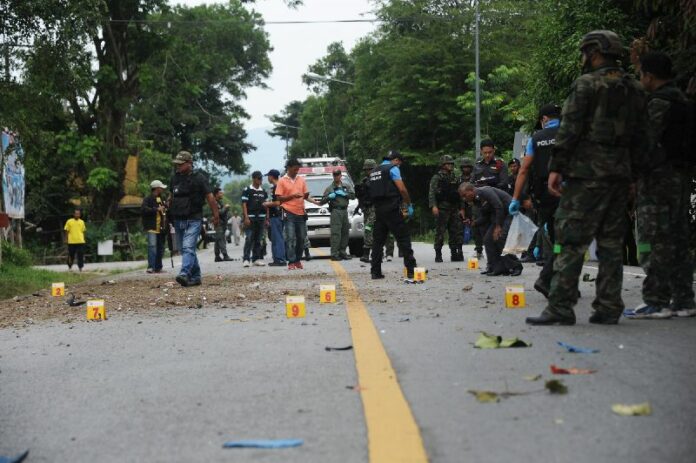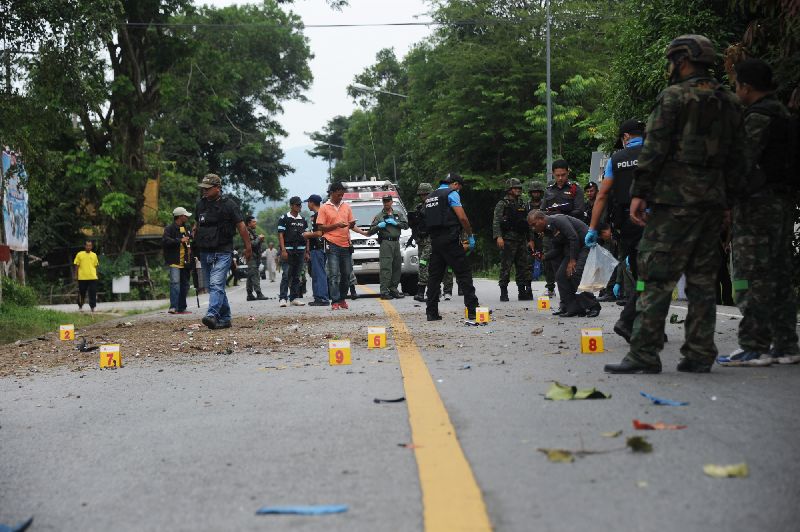 NARATHIWAT – A roadside bombing and gun attack have wounded two army rangers in Narathiwat province, where security forces have been battling the decade-long separatist insurgency.
Police say a group of rangers were patrolling along a road in Cho Airong district when an IED exploded at the convoy. No ranger was injured by the blast, but the gunmen, who were hiding in a nearby bush, then opened fire at the security officers, police told reporters.
After several minutes of gunfight, the perpetrators retreated from the area and managed to escape before army reinforcements arrive at the scene, said Pol.Lt. Korkiat Maneechote, an officer at Cho Airong Police Station.
Two rangers were injured by the gunfire. They were sent to Cho Airong Hospital.
Pol.Lt. Korkiat said police believe local separatist insurgents were responsible for the attack.
At least 6,200 people have died since secessionist violence broke out in the provinces of Pattani, Yala, and Narathiwat in 2004 – a region known as the Deep South. The near-daily violence also occasionally spills into some districts of Songkhla province.
In contrast to the rest of country, where the vast majority of Thais are Buddhist, the Deep South is dominated by Muslims who speak a Malaysian dialect and often do not consider themselves Thai.
More than 60,000 troops and armed volunteers are deployed in the region to combat the bloody insurgency, which is waged by shadowy militant groups seeking to revive the independent state of Pattani. The sultantate was incorporated into modern Thailand in the early 20th century, though its population has largely resisted Bangkok's attempts to assimilate the region.
For comments, or corrections to this article please contact: [email protected]