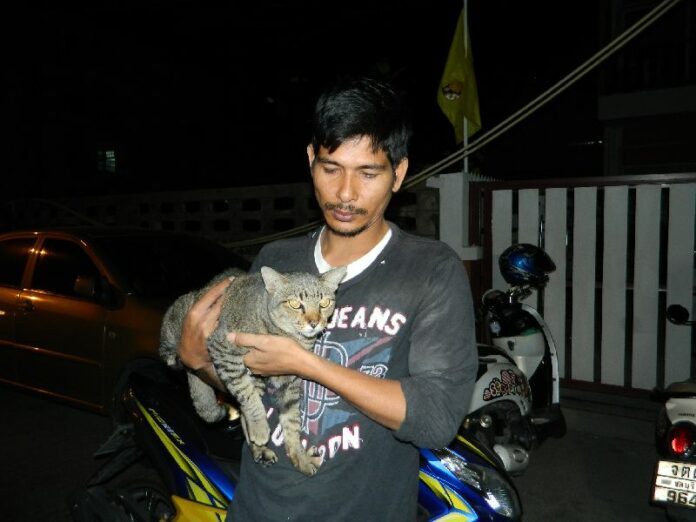 CHONBURI — A transgender woman is facing prosecution under Thailand's newly-passed animal protection law for allegedly kicking a cat in the resort town of Pattaya this morning.
A married couple filed a complaint to Mueang Pattaya Police Station at around 5 am today, accusing the 35-year-old suspect of abusing their cat without any provocation.
According to the man, the transgender woman drunkenly approached his female cat and then kicked her, leading to a heated argument between him and the suspect.
"She threatened to call her friends to assault me and my wife," the man said. "So I told her I would press charges against her for animal cruelty."
The Animal Welfare Act was passed by the junta-appointed National Legislative Assembly (NLA) last November. It is the first piece of legislation in Thailand to criminalize animal cruelty.
The suspect was arrested at her apartment by police today and charged with violating the new law. She now faces up to two years in prison and 40,000 fine if found guilty by the court.