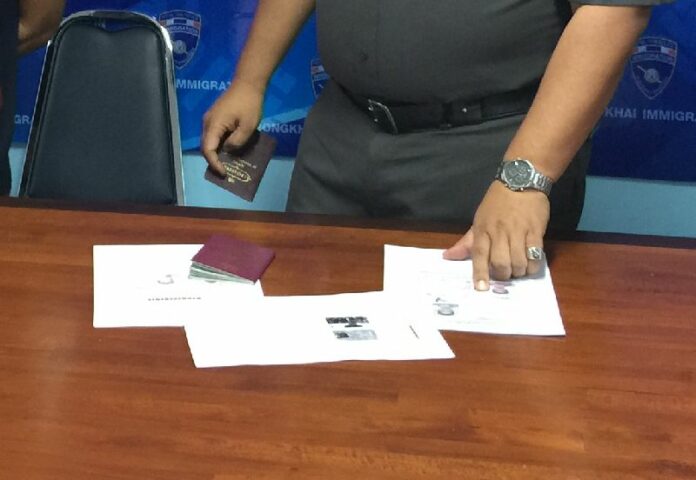 NONG KHAI — An Iranian man was arrested at the Thai-Laotian border today for allegedly attempting to cross into Thailand with a fake passport.
The 29-year-old man, identified as Alireza Motevalli, arrived at the border check point this morning with what appeared to be a British passport, said Pol.Col. Pallop Suriyakul na Aytthaya, commander of immigration police in Nong Khai province.
However, when an immigration police officer entered the passport number into the computer, it was revealed to belong to a British woman who reported losing her passport in Bangkok last September, said Pol.Col. Pallop.
Police then searched Motevalli's bag and found his Iranian passport.
According to Pol.Col. Pallop, Motevalli confessed to entering Thailand last month on a tourist visa and hiring someone to procure a fake passport for him.
"Motevalli wanted to travel to a third country in Europe, but he believed it would be difficult to do with an Iranian passport, so he hired an Iranian national to create a British passport for him at the price of 360,000 baht," said Pol.Col. Pallop. Motevalli allegedly left Thailand for Laos on 8 March 2015 with his Iranian passport, and then tried to use the fake passport when he returned today.
Police say Motevalli is being held at Nong Khai Police Station while officers investigate whether he is involved in any other illegal activities.
In February 2012, three Iranian nationals were arrested in Bangkok after explosives in their residence blew up. Thai authorities believe the three were plotting to assassinate Israeli diplomats in the capital city.