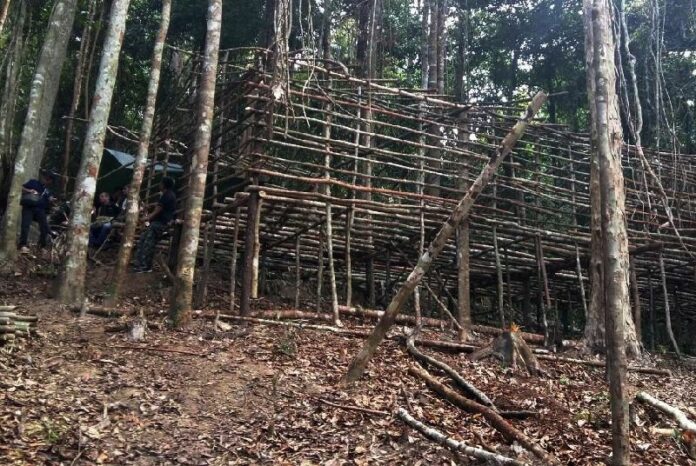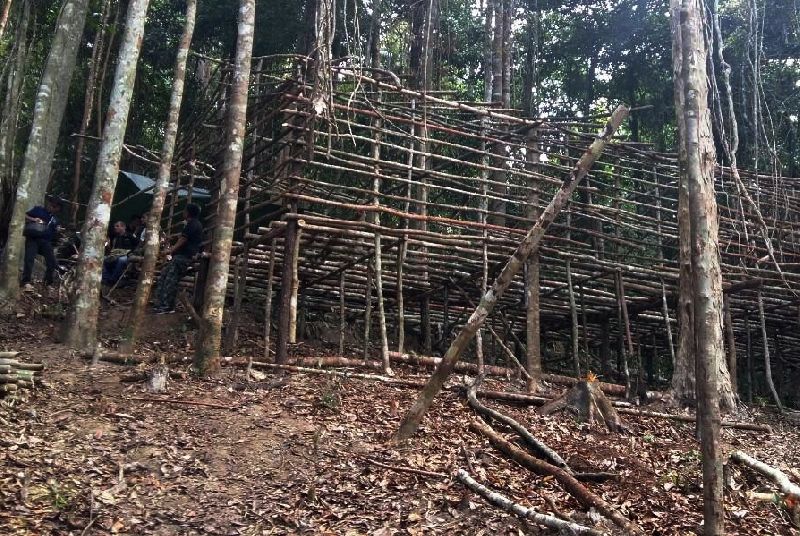 BANGKOK — Thai officials say they have uncovered yet another abandoned camp used by human smugglers to detain Rohingya refugees near the Malaysian border, the largest of five sites found in a sweep that started at the beginning of the month.
According to police, the jungle camp is located three kilometers away from the first site found by security officers in Songkhla province on 1 May. The new camp reportedly consists of 21 sleeping sheds, eight latrines, two watchtowers, and one incomplete structure.

The fifth and largest detention camp found by police in the jungle in Songkhla, 12 May 2015.
"This is the largest detention camp that we have found so far," said a police officer. He estimated that the camp could hold as many as 1,000 captives.
Police believe the jungle prisons were used by human smugglers to detain Rohingya refugees and demand ransom fees from their relatives before traveling overland into Malaysia. The Rohingya are an impoverished Muslim minority from western Myanmar who have fled the country in droves to escape ethnic and religious persecution.
Lt.Gen. Prakarn Chollayuth, commander of the Fourth Region Army, said security officers are inspecting the camp for more evidence of the human smuggling operation.
The lieutenant general also told reporters that security officers have uncovered 73 "minor" detention sites in Songkhla and Satul provinces.
Since the crackdown began, police have found nearly 300 migrants from Myanmar and Bangladesh wandering in the jungle who appeared to be abandoned by their brokers.
At least 19 suspects have been arrested in connection with the suspected trafficking operation, including several local Thai officials. Ten new arrest warrants were issued today, raising the total number of arrest warrants to 61.
Police say the ringleader of the regional trafficking network is Patchuban Angchotipan, aka Ko Tong, a former local administrative official and owner of several resorts in Satun province who is still on the run.
Thailand's Anti-Money Laundering Office (AMLO) has confiscated and frozen more than 74 million baht worth of assets from suspects with human trafficking charges, and is moving to freeze 100 million baht more.
"We have discovered that some suspects have started to withdraw money from their bank accounts," said AMLO secretary-general Sihanart Prayoonrat.