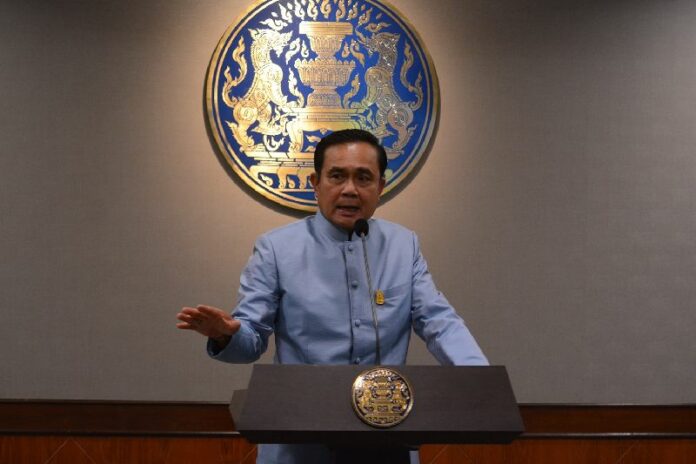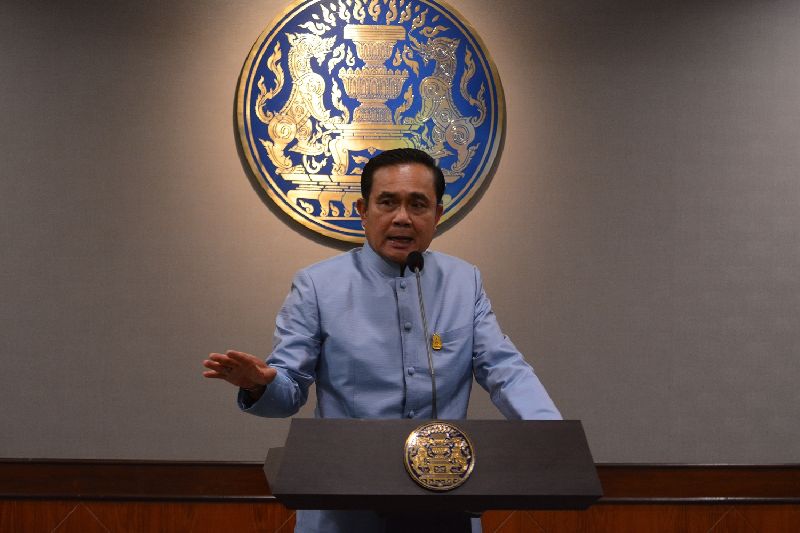 BANGKOK — Junta chairman and Prime Minister Prayuth Chan-ocha has declined an invitation to attend the 23rd anniversary of a pro-democracy uprising in Bangkok.
A group of activists submitted the invitation to Gen. Prayuth through Government House officials this morning. Adul Kiewboriboon, chairperson of the Relatives of 1992 May Martyrs, said this year's event will consist of a religious merit making ceremony in memory of those who died in the unrest 23 years ago.

Soldiers detain protesters on Ratchadamnern Avenue in Bangkok, 18 May 1992.
"The Prime Minister is a leader who is spreading reconciliation and harmony among all sides to help move the country forward," Adul said. "So we would like to extend our invitation to the Prime Minister."
The crackdown in May 1992, known as the Black May, followed mass street protests in Bangkok against Gen. Suchinda Kraprayoon, an army chief who seized power from an elected government in 1991 and later installed himself as Prime Minister. At least 50 people died in the violence, according to authorities.
Gen. Prayuth, who toppled an elected government in a coup last May, said he would not attend the event.
"I am not a politician, so I won't be joining the event," said Gen. Prayuth, who also installed himself as Prime Minister after seizing power. "But the government will send a representative to attend it."
He added, "The media knows this well. Do you want me to attend the event so that someone can smack my head with a stick?"
On 18 May 1992, the military attempted to disperse protesters on Ratchadamnoen Avenue who were demanding Gen. Suchinda step down, leading to clashes in the capital city. On 20 May, His Majesty the King eventually intervened and called on both sides to stop the confrontation. Gen. Suchinda resigned from his position four days later and was replaced by an interim Prime Minister before the next national election.