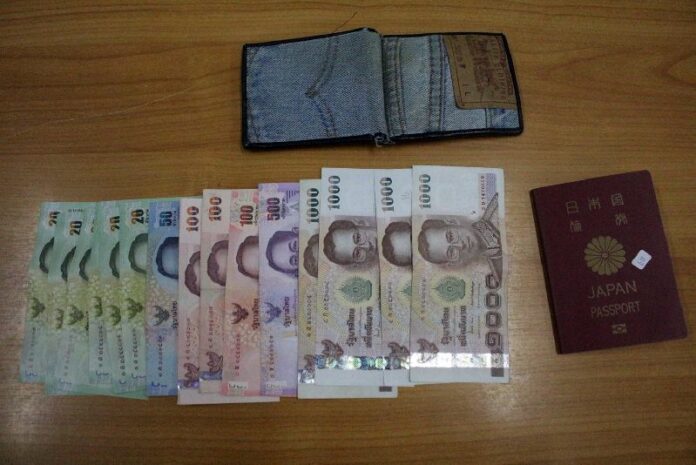 CHONBURI — Police say they have arrested two transgender women for allegedly stealing a Japanese tourist's wallet in the resort town of Pattaya this morning.
The two suspects were arrested shortly after they pickpocketed the tourist in front of a bar on Pattaya Beach Road at around 3 am, said Pol.Col. Sunand Buasingha, an officer at Mueang Pattaya Police Station.
According to Pol.Col. Sunand, a group of police officers were patrolling the street when they noticed two transgender women groping the 43-year-old Japanese man in front of the bar. One of the suspects pulled out the man's wallet while the other was distracting him, and then the pair fled on a motorcycle, Pol.Col. Sunand told reporters.
The officers chased down and arrested the suspects, who have been identified as a 29-year-old Thai resident named Winai Intarasawang and a 19-year-old Cambodian national named Na Songchan. Police say the stolen wallet contained nearly 5,000 baht in cash.
According to Pol.Col. Sunand, Na Songchan has previously been arrested for stealing from a tourist in Pattaya. The pair has been charged with theft, he said.
Pattaya, coastal resort town east of Bangkok, is known for its red-light district and high crime rate.
On the same night, a Chinese tourist reported to police that a man stole 3,7000 renminbi from her in front of an convenience store at Soi Pattaya 17. Police say they are looking for the suspect.