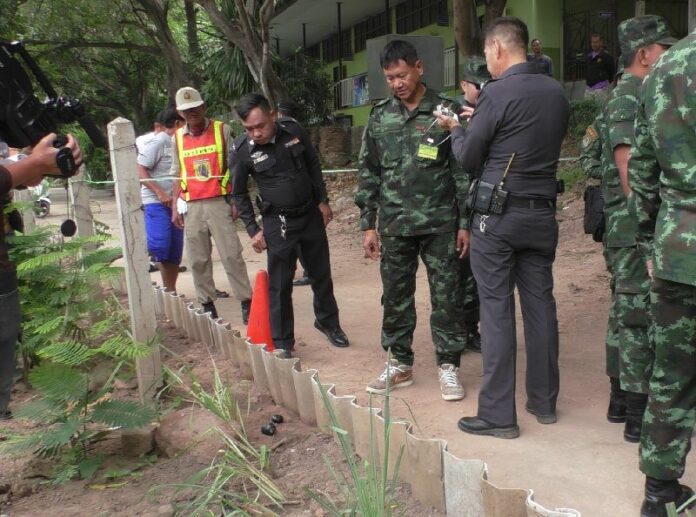 CHAI NAT – A homemade bomb exploded and injured an eleven-year-old girl while she was cleaning her school grounds in central Thailand this morning, police said.
According to police, the fifth-grader at Wat Thammamul School in Mueang district was assigned to clean the area around the school with a broom stick and came across a black-wrapped object on the ground. She then swept it with the broom and the object exploded near her leg.
The blast slightly injured both of her legs, and school staff provided her with first aid.
The girl's teacher, Prapaisri Deeprasith, said a group of students ran to inform her about the explosion this morning, so she roped off the area and called police to investigate the incident.
Police found three more explosives nearby and brought the bombs to a forensic evidence unit for futher investigation.
Pol.Lt. Kritsada Thani, an officer at Chai Nat Police Station, said he believes the explosives were abandoned by teenage gangs who fought with rival gang members in the district last night.