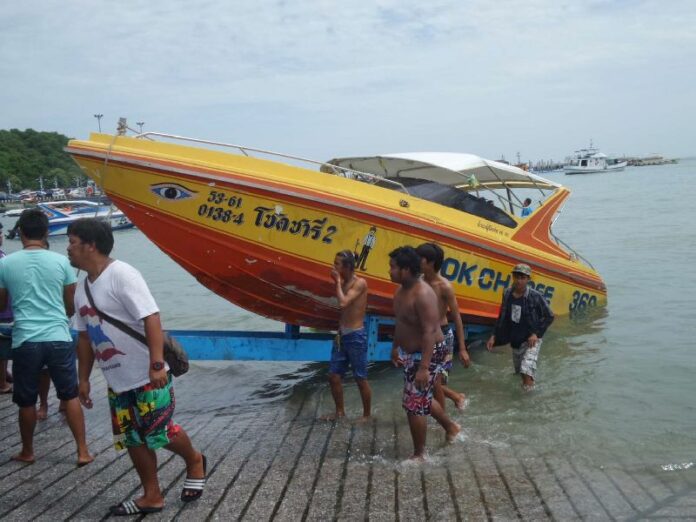 CHONBURI — Ten tourists were rescued off the coast of Pattaya today after their speed boat started to sink.
Rescue workers say the boat, named Choke Charee 2, began to sink one nautical mile away from Bali Hai Pier. Ten tourists, including women and children, were on the boat at the time, rescue workers told reporters. No injuries have been reported.
Samorn Sriprasert, 42, a tourist from Saraburi province, said seawater rushed into the boat shortly after it left the pier, causing panic among the passengers.
"Luckily a speed boat that belonged to another operator was passing by, so they helped us back to the shore safely," Samorn said.
Police officers say they believe the incident may have been caused by cracks in the ship's hull. It is not immediately clear whether anyone has been charged with a crime.
In August 2013, two Chinese tourists were killed and eight were injured in a speedboat crash near Bali Hai Pier.