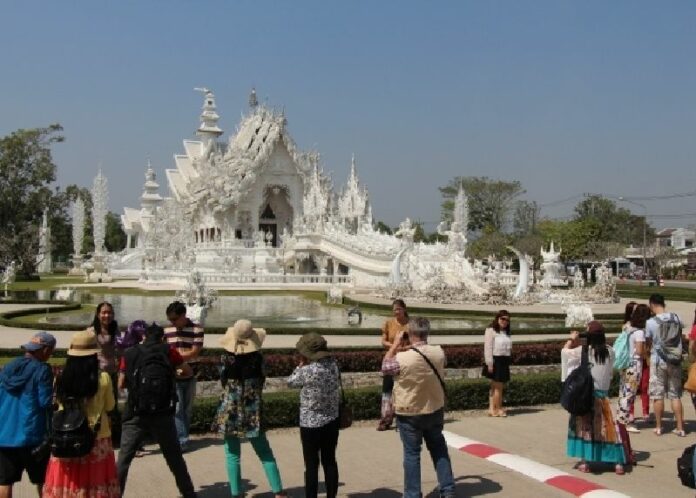 BANGKOK — Police say they have arrested six Chinese nationals who were working as guides for Chinese tourists without permits in Bangkok.
Pol.Col. Archayon Kraithong, deputy commander of Tourist Police, announced their arrest yesterday. He said the four men and two women were detained near Anantasamakhom Throne Hall in Dusit district.
Under a law passed in 2008, only Thai nationals are permitted work as tour guides. The six face a maximum penalty of one year in prison for violating the regulation.
"Tour companies in Thailand must only use Thai guides, but these suspects disguised themselves as licensed guides and took Chinese tourists to visit important attractions in Thailand. Sometimes they explained details about the attractions with some inaccuracy," said Pol.Col. Archayon. "Sometimes, they took the tourists to buy goods that are excessively expensive. It damages the reputation of our country."
Pol.Col. Archayon said police will continue to crack down on illegal guides operating in Thailand.
Official records say 4.5 million Chinese tourists visited Thailand in 2014 – more than any other nation – bringing in more than 190 billion baht in revenue for the Kingdom.