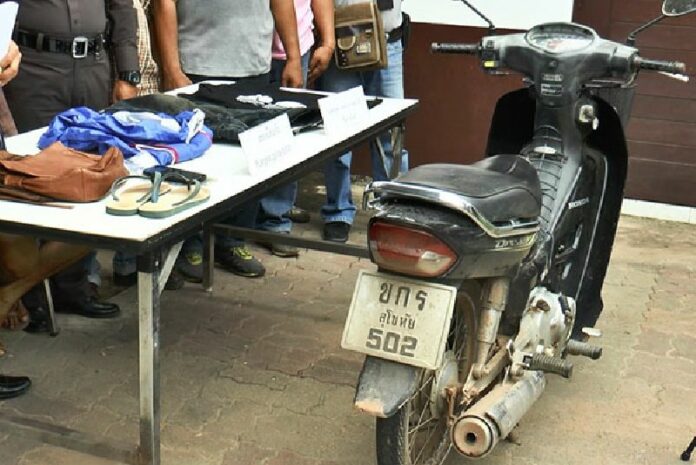 SUKHOTHAI — A soldier with a taste for French bags has been arrested in Sukhothai province for mugging tourists.
Pvt. Kampaeng Yordnuan, 21, was taken into custody by police Friday in Sukhothai province, two days after he allegedly snatched the bag of a French tourist as she walked near an ancient moat, according to Police Maj. Gen. Rangsan Kochakrai.
The woman alerted police, who said they spotted Kampaeng riding around Sukhothai Historic Park on a motorcycle and acting suspiciously. Police said they attempted to arrest him, but he just rode off.
Kampaeng, who is stationed at an army base in neighboring Phitsanulok province, was later arrested at home.
Kampaeng told reporters at a news conference Friday that he was guilty and in fact had robbed three foreign tourists before.
To reach us about this article or another matter, please contact us by e-mail at: [email protected].