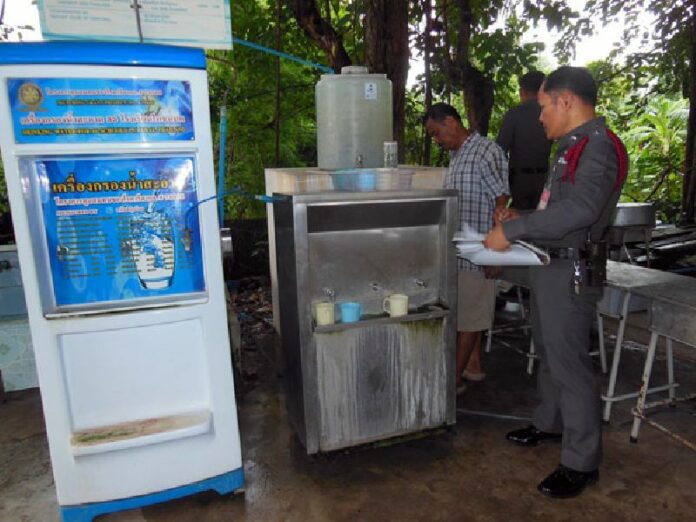 ANG THONG — A 10-year-old school boy was electrocuted to death by a malfunctioning water dispenser at a public school in Ang Thong province yesterday.
Witnesses at the Wat Khok Putsa school saw the boy drinking from the water cooler in the canteen shortly before he collapsed with electrical burns to his chest and arms and later died at a hospital, according to Police Cpt. Wanchart Nun-gma of the Po Thong Police Station.
"We have sent the body for a detailed autopsy to establish the clear cause of death," Police Cpt. Wanchart said. "We will investigate whether this is a case of negligence of the school."
Bang-orn Bamrungpol, the school director, said school staff became aware the stainless steel water dispenser was malfunctioning, but did not remove it from school grounds. Instead staff simply unplugged the machine, and Bang-orn speculated the boy must have plugged it back in on his own.
All schools in the district have been ordered to inspect their water dispensers for any possible electrical problems, local education official Petcharat Nimpan said.
To reach us about this article or another matter, please contact us by e-mail at: [email protected].