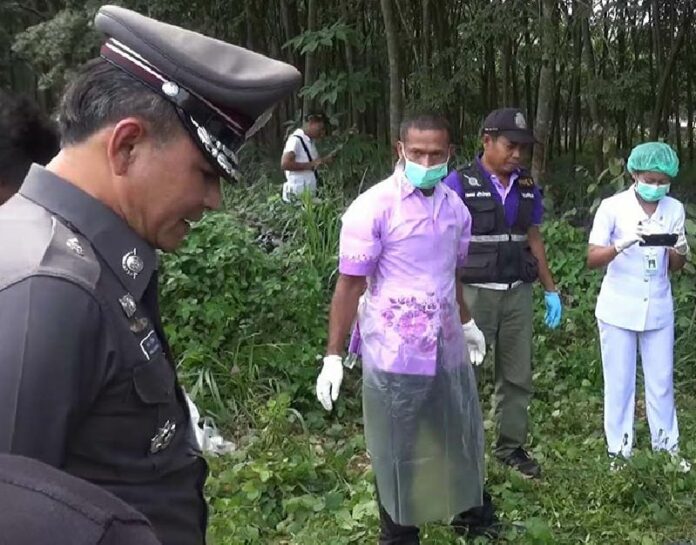 SONGKHLA — A police pursuit for a man wanted on rape, theft and robbery charges ended in the suicide of the suspect in southern Thailand yesterday.
After attempting to surround and arrest Sutthichai Srithongsuk, 23, at his home in Namom district at around 4pm, police said their chase began after he opened fire with a handgun and sped away on a motorcycle.
Police, who had four separate arrest warrants for his arrest, reportedly gave pursuit on Asia Road.
He was wanted for rape, motorcycle theft, gun theft and robbery.
Sutthichai later abandoned his motorcycle and hid himself on a rubber farm, where police officers again surrounded the area and told him to surrender. However, Sutthichai continuted firing shots at police. One last shot was fired and police said they discovered him dead with a bullet in the head.
"In the end, he decided to commit suicide to escape his crimes," said Police Maj.Gen. Amphol Buarupporn, commander of Songkhla police force.
He was pronounced dead on the scene. No police officer was injured in the confrontation.
Amphol said Sutthichai's crimes were committed around Songkhla during a single month. He did not elaborate on the motives behind the alleged crimes.
To reach us about this article or another matter, please contact us by e-mail at: [email protected].