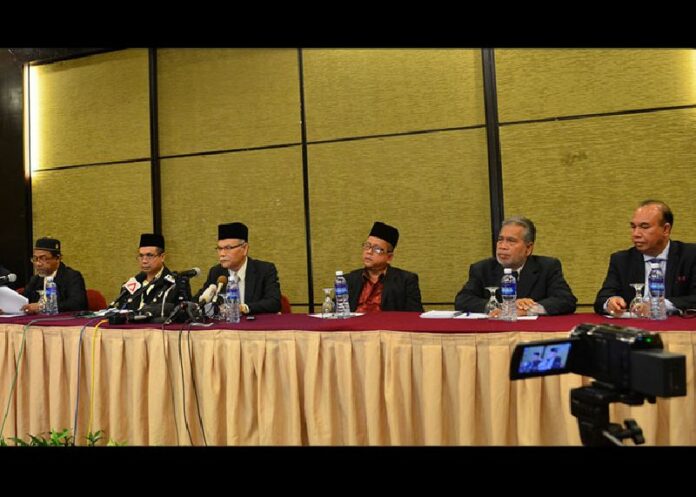 BANGKOK — The head of a team of negotiators dispatched to Malaysia to parley with a group purportedly representing southern insurgents declared his mission a success today.
Gen. Aksara Kerdphol, who headed the Thai delegation in Tuesday's preliminary talks, made positive statements about his dialogue with insurgency representatives who outlined three things needed to return them to the negotiating table.
"I have informed the prime minister that the three demands are clearly endorsed by academic work and research," Aksara said. "I also assured that people of all careers and religions support the negotiation process. It confirms that the people are standing on the side of peace. I also said that to the dissidents."
He said the Thai government is deliberating on the three demands put forth by the group operating under umbrella group Mara Patani: formally establishing the talks as a parliamentary matter, recognizing Mara Patani as the legitimate negotiating party and granting immunity to its representatives so they can travel and participate in the peace process.
Mara Patani consists of representatives from six militant networks who are aiming to secede the three southernmost border provinces from Bangkok's rule. Mara Patani met with Thai officials on Tuesday for informal talks in Kuala Lumpur, where they presented three preliminary demands to the Thai negotiators.
Speaking to Thai reporters at the same location yesterday, a Mara Patani member expressed their desire for peace.
"The use of violence and weapons has to go through steps to end violence from both sides," said Awang Jabal of the Barisan Revolusi Nasional, or BRN. "It depends on mutual understanding and trust."
Aksara said he briefed Gen. Prayuth that the three demands are backed by experts, and that the peacemaking effort enjoys public support.
Aksara said the government had three demands of its own to make involving jointly establishing safe zones, regional development and justice.
Without elaborating on those terms, he said Mara Patani told him they would not consider the Thai government's proposals as long as their demands went unanswered by Bangkok.
Nevertheless, Aksara said he considered the informal talks a "success," saying the militants brought to the negotiating table pledges to limit use of force only to "defend themselves and counter those who use violence against them."
The number of insurgent attacks during the holy month of Ramadan this year also decreased when compared to previous years, Aksara said, crediting the reduction to Mara Patani's willingness to pave way for peace talk.
"I'd like to thank the dissidents for cooperating with us and refraining from causing incidents in the previous Ramadan," Aksara told reporters. "We are trying everything to meet your wishes. We recognize you as oversea dissidents. As for effort to build mutual sincerity, it has yet to be proven. Now that you have revealed yourself, whether the situation will be good or bad from now, I do not know, but we are ready for any situation that will bring positivity for people in the region."
Related stories:
Southern Separatist Leaders State Their Case to 'End Violence'
To reach us about this article or another matter, please contact us by e-mail at: [email protected].