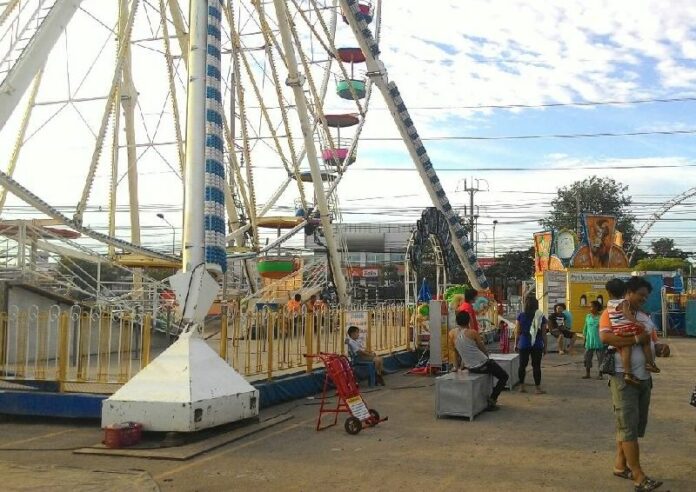 NAKHON RATCHASIMA — A traveling fun fair at a market in northeastern Thailand was forced to close down yesterday after officials discovered that none of its rides is insured.
Two days after the fair, organized by Siamtara Amusement, opened for a two-week run, authorities discovered it lacked accident insurance for its equipment and permits to set up rides in the market.
"So we informed them to cease operation until they get the permits, in accordance with the procedures," municipal official Boonlue Charoenwat said.
No Funny Games for Korat after carnival shut down yesterday. Photo: Siamtara Amusement
In 2007, a 35-year-old woman was killed and seven people injured after a ride at Siam Park City amusement park in Bangkok malfunctioned. The director of the park said at the time that the accident was caused by the "carelessness" of its staff.
Police Col. Attachon Chuang-ngam, superintendent of Pho Klang Police Station, confirmed to reporters that Siamtara Amusement must apply for the relevant permits and present them to police in order to continue its operation. The fair was scheduled to operate until 13 Sept.
A manager from Siam Tara Amusment, who gave his name only as Chaiwat, told reporters his company did not file for accident insurance because insurers in Thailand only accept applications from permanent amusement parks.
"No company insures mobile fun fairs," Chaiwat said yesterday.
He estimated that Siam Tara Amusement will lose "millions" in damages because of the cancellation.
To reach us about this article or another matter, please contact us by e-mail at: [email protected].