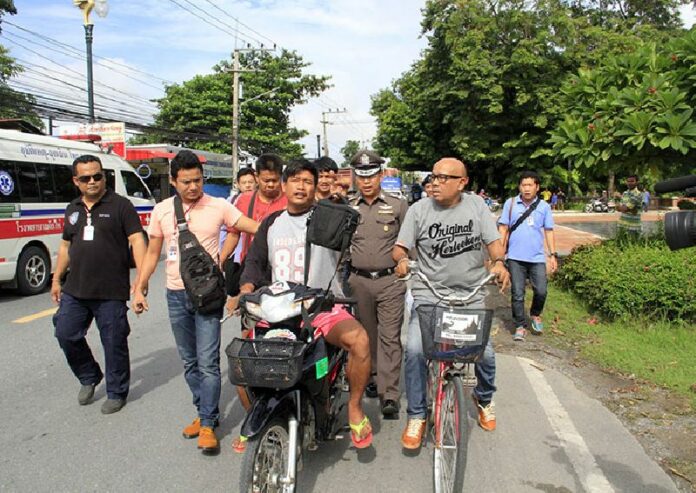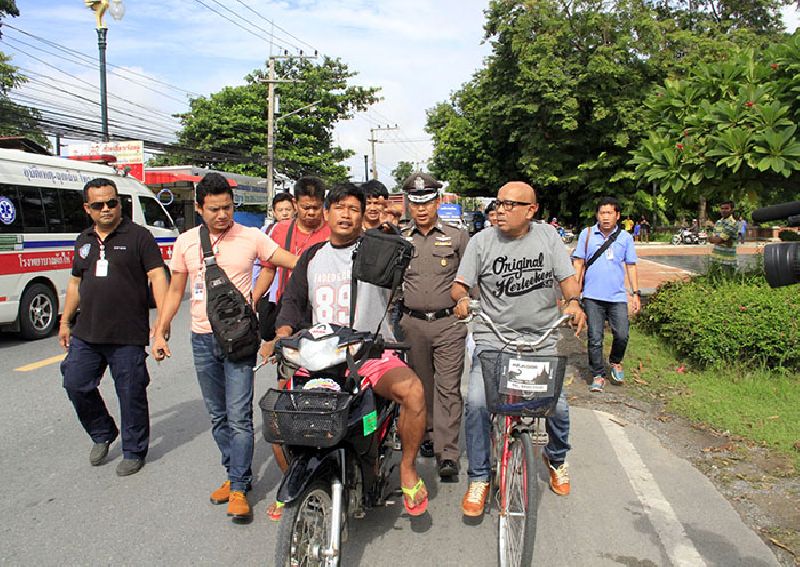 AYUTTHAYA — A man has been charged with theft for snatching a bag from a Spanish tourist in the historic city of Ayutthaya.
Sarawuth Poonchaem, 30, stole a bag from an unidentified tourist along Uthong Road in the former capital city of Thailand yesterday and escaped by motorcycle, according to police who later apprehended him and recovered the tourist's stolen belongings.
Police took Sarawuth to "re-enact" his alleged crime at the scene today.
"I know that what I have done damages the reputation of tourism in Thailand," Sarawuth said. "I would like to apologize to the people of Ayutthaya city for what I have done."
Speaking to reporters at the re-enactment, Sarawuth said he was recently released from jail, where he was serving a sentence on a drug-related crime, and could not find work.
He said he committed the crime to buy a mobile phone for his son, because his son wanted to have a cellphone like his school friends.
Police Maj. Gen. Sermkid Sitthichaikan, commander of Ayutthaya's provincial police, said he believes Sarawuth matched the description of a thief in four other area cases.
"The information about the suspect's appearance matches this man," Sermkid said, adding that their investigation is ongoing.
To reach us about this article or another matter, please contact us by e-mail at: [email protected].