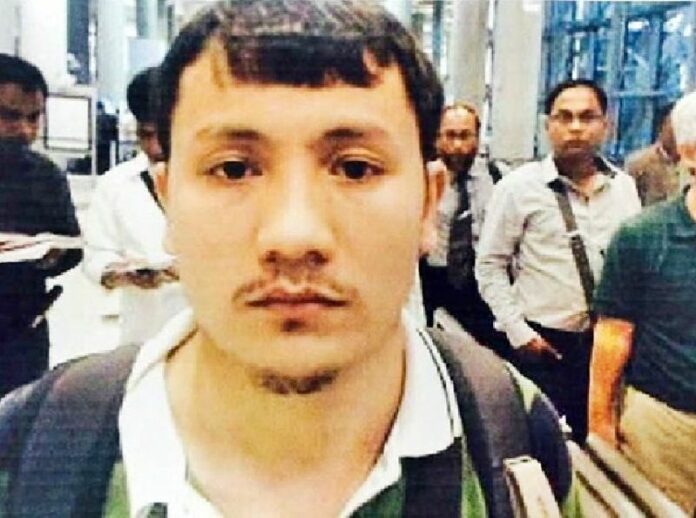 BANGKOK — Junta chairman and Prime Minister Prayuth Chan-ocha confirmed that the man suspected of directing last month's bomb attack that killed 20 people in Bangkok is hiding in China.
Prayuth said Thailand will ask China to locate and extradite Chinese national Abu Dustar Abdulrahman, aka "Izaan," who left Thailand one day before the attack and traveled to China by way of Bangladesh.
"We have already contacted Chinese authorities, we will coordinate with every nation," Prayuth said.
---
Interactive: Who's Who in the Bangkok Bombing Investigation
---
A Bangladeshi police official told Reuters the man carried a Chinese passport identifying him as Abu Dustar Abdulrahman.
Abdulrahman is believed to have left Thailand on 16 Aug. and flown to the Bangladeshi capital of Dhaka. He stayed there until 30 Aug., flying to Beijing one day after the first break in the case led police to conduct raids and make an arrest.
Police have identified Abdulrahman, aka Izaan, as the ringleader of the network responsible for the 17 Aug. bombing at Erawan Shrine in downtown Bangkok.
Prayuth said Chinese authorities would first have to arrest Abdulrahman before extradition proceedings could be undertaken.
But he also hinted at skepticism it may be granted due to "cultural differences."
He cited the example of Thailand's lese majeste (insulting the monarchy) laws, which has never been recognized by any nation as valid grounds for extraditing Thai exiles charged with the offense.
"It's like our Section 112. They don't send us the suspects, because their countries have no such law," said the general, who seized power from an elected government in May 2014. "There are differences in cultures."
Lt. Gen. Prawuth Thawornsiri said police have yet to seek an arrest warrant for Abdulrahman because the evidence of his alleged wrongdoing is still unclear.
"We are still collecting evidence. We will only issue arrest warrant when there is enough evidence linking him to his wrongdoing," Prawuth said.
Thailand's military government, which prefers to keep its affairs "in house," is also stepping into unfamiliar and uncomfortable territory as the investigation expands beyond its borders.
All but two of the 14 people implicated to date in the attack have been foreign nationals, and Abdulrahman makes the second from regional power China. At least four others have been Turkish nationals.
Although no motive has been specified for the attack, a preponderance of evidence has given credence to the theory it was retribution for Thailand's decision to forcibly repatriate more than 100 Chinese Uighurs, a Turkic Muslim ethnic group in its far western province of Xinjiang, back to China under pressure from Beijing.
Related stories:
Bangkok Bombing Mastermind 'Fled to Bangladesh'
Authorities Weigh Military Trial for Bombing Suspect
Bangkok Bombing Suspect Confesses, Police Say
First Suspect Charged in Erawan Shrine Bombing
Mounting Evidence Links Bombing to Turks, Uighurs
Warrants Out for Thai Woman, Foreign Man
Police Search for More Suspects After Arrest
Floundering Bomb Investigation Deepens Doubts About Competency
No Longer Whole, a Family Buries its Dead and Waits for Answers
Seen Often on Sathorn 10, Suspect Thought to Use Fake Turkish Passport
Leaked Police Report Tracks Lead Suspect Before, After Bombing
Bangkok Shrine Bombing: Those Who Died
Despite Lack of Evidence, Thai Media Points Blame at Uighurs
Tourists Narrowly Escape Second Bangkok Bombing in 24 Hours
Bangkok Shrine Bombing: Police Hunt Backpack Man
Tourists Among 19 Killed by Bomb at Bangkok's Erawan Shrine
To reach us about this article or another matter, please contact us by e-mail at: [email protected].