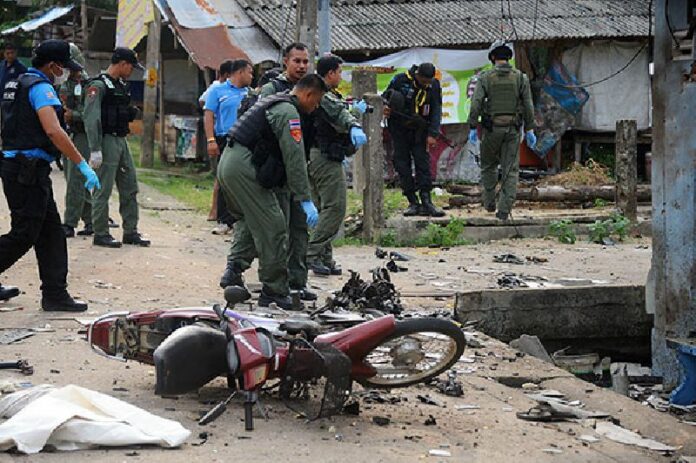 BANGKOK — A bomb concealed in a motorcycle parked outside a temple in Thailand's Deep South killed two people and wounded 14 yesterday in attacks by suspected ethnic Malay separatists, police said.
The bomb was one of five that went off in the late evening in a district of Narathiwat, one of three Muslim dominated provinces where shadowy insurgents are waging a low-level rebellion against the Thai state.
Soldiers were among the dead and injured in the attack, Rangae district police chief Pakdee Preechachon said by phone.
Three unexploded devices were later discovered in the same area, he added.
As with most attacks in Thailand's deep south, there was no claim of responsibility.
More than 6,500 people have been killed in unrest since 2004 in Yala, Pattani and Narathiwat bordering Malaysia, which were part of a Malay Muslim sultanate annexed by mostly Buddhist Thailand over a century ago.
Story: Reuters / Panarat Thepgumpanat
Related stories:
Thai Negotiator Declares Meeting with Southern Separatists a 'Success'
Southern Separatist Leaders State Their Case to 'End Violence'
Prayuth: Southern Peace Talks Depend on Willingness of Insurgents
To reach us about this article or another matter, please contact us by e-mail at: [email protected].