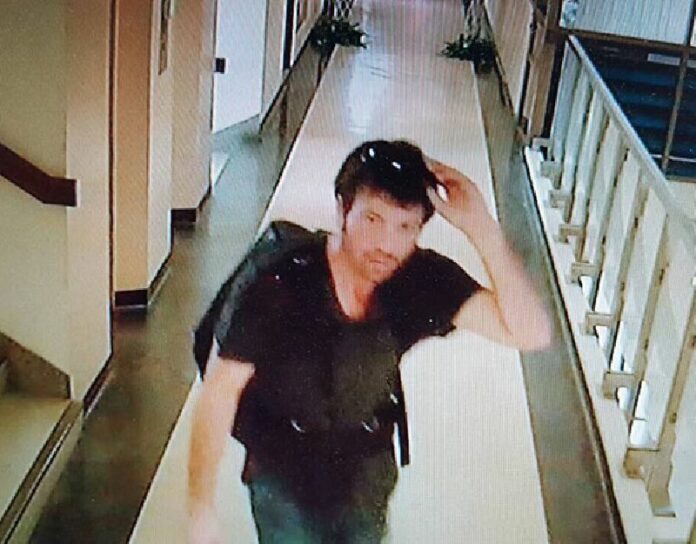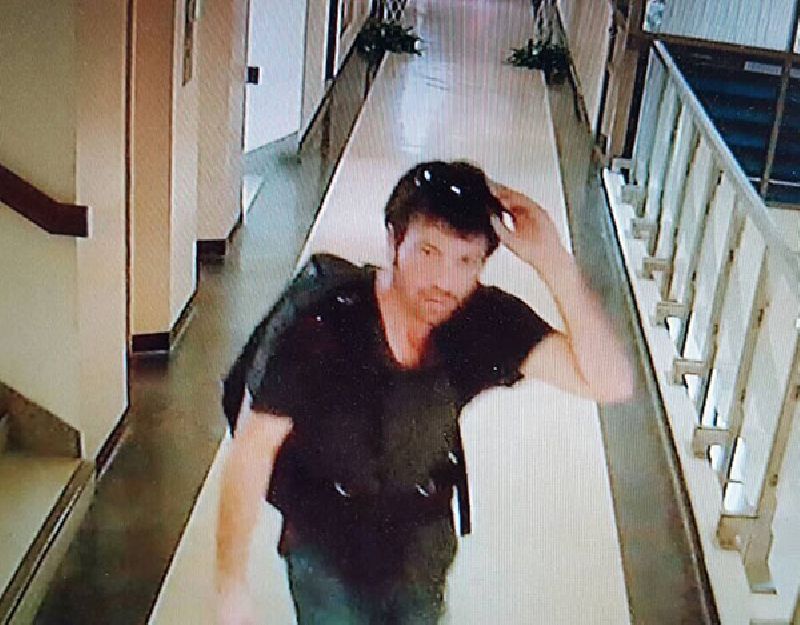 BANGKOK — A court has approved a warrant for the arrest of a mysterious man seen wandering around the military court in Bangkok one week ago.
The warrant was issued by Dusit District Court Tuesday but only made public today. It charged the unidentified man with trespassing on public property for wandering the court building for 10 minutes on 25 Sept., one day before two chief suspects in August's Erawan Shrine bombing were to be formally charged there.
Military officers described the man as khaek khao or "White Arab" to the media at the time, though his nationality and ethnicity remain unknown. Security footage showed him entering the court on that Friday afternoon with a large backpack and walking to the fourth floor, the rooftop and the third floor before exiting the building.
His presence at the time seemed to go unnoticed, but officials reportedly ordered a sweep for a possible bomb or suspicious materials when an officer spotted him on security camera footage the next day, when Yusufu Mieraili and Mohammed Bilal were brought to the court to hear charges relating to the 17 Aug. bomb attack which killed 20 people.
Nothing out of ordinary was found, and the best guess at the time was that he was a tourist in need of a toilet.
Regardless of that, the warrant was sought by officers from Chanasongkram Police Station.
Police have not yet publicly commented on the warrant.
Bilal and Mieraili face a military trial for their alleged roles in the attack, which also injured about 150 people. Fifteen other people are also wanted by police in connection with the bombing – the worst terror attack in Thailand in living memory.
"White Arab" is a term used by Thais to describe people they believe to be of Arab descent. Thai media has routinely described both bombing suspects as "White Arabs."
To reach us about this article or another matter, please contact us by e-mail at: [email protected].