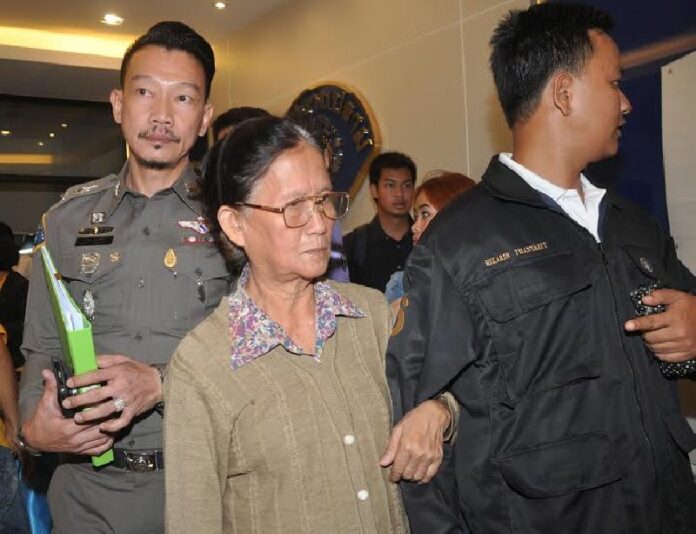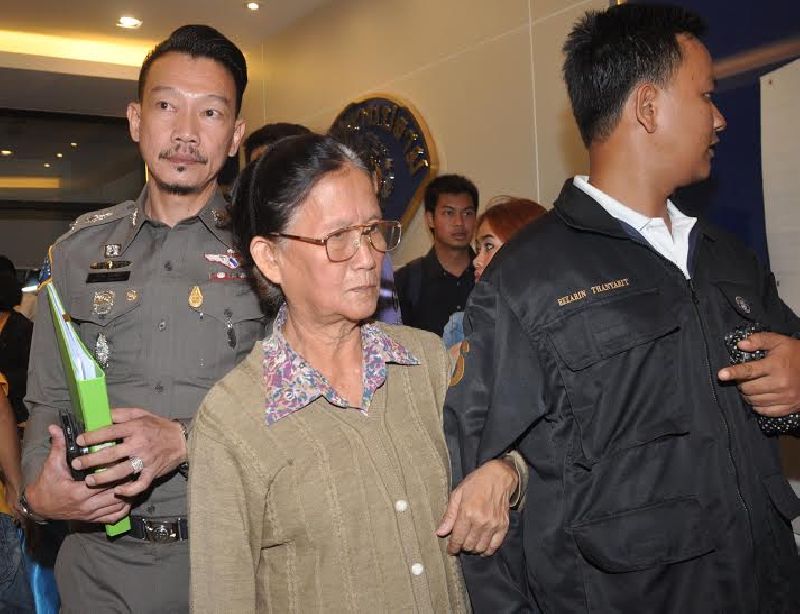 BANGKOK — A 72-year-old woman turned herself in to police Tuesday after allegedly faking her own death to escape the death penalty.
Juree Jan-ngam, who had been sentenced to die for the contract killing of her son's fiancee eight years ago, turned herself in at the Crime Suppression Division in Bangkok after police were closing in on her whereabouts, nearly two years after she allegedly faked her death and disappeared.
In 2007, Juree was accused of hiring someone to murder Riewprae Chotikarn, who was three-months pregnant with Juree's grandson and was set to marry her son, Wikrom Jan-Ngam. Juree, a wealthy Songkhla businesswoman, reportedly disapproved of her son marrying Riewprae. The hit went down in a clinic, and Riewprae's assistant was also cut down in the gunfire.
Juree was eventually convicted of the murders and sentenced to death in 2010, a decision upheld on appeal in 2011, according to Maj. Gen. Akkaradet Pimolsri of the Crime Suppression Division. While waiting on appeal to the Supreme Court, Juree was released on a 5 million baht bond. Soon thereafter in February 2014, her daughter told the court Juree had died, presenting a death certificate and requesting the bond money returned.
The victim's mother did not believe the story and urged further investigation. Witnesses said no funeral was held and Juree had been seen from time to time.
In recent weeks investigators had been searching for Juree in Chumphon province, where she was said to have died, and Songkhla province, where she had businesses.