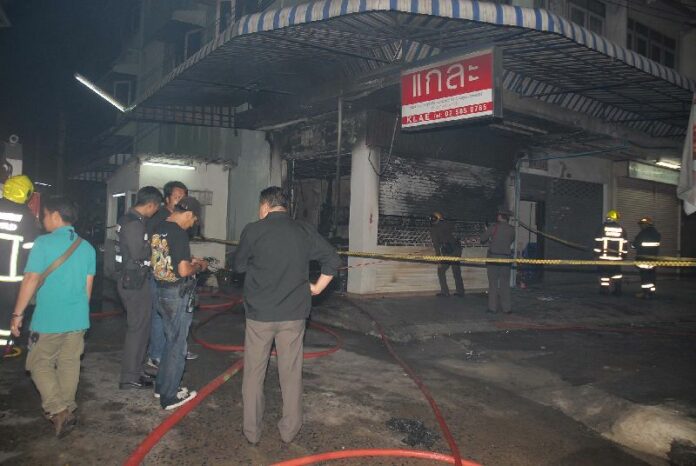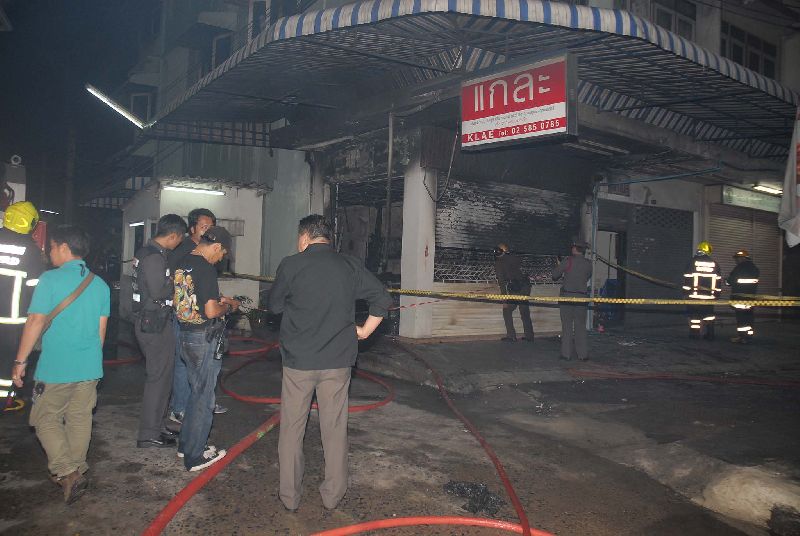 BANGKOK — A fire gutted a tailor's shop on Soi Prachachuen 5 early this morning, killing one resident.
Police and firefighters responded to reports of a fire at a tailor's shop called "Klae" just before 4am this morning in the capital's Bang Sue district, police Maj. Gen. Charoen Srisassaluk said, and after putting out the blaze discovered the body of a 30-year-old woman.
She was identified as Poranee Summahawong, the daughter of the store's owner. Her 35-year-old brother, Natthawat Summahawong, said five people lived in the shophouse. He and his girlfriend were sleeping on the fourth floor while his parents and the victim were on the third floor.
No one knew there was a fire, Natthawat said, until they heard sirens at 3:45am when the firefighters arrived and saw smoke from the first floor.
Everyone ran downstairs, he said, except his sister Poranee, who was ill.
Charoen said the origin of the fire had yet to be determined, but that the fire spread quickly due to the clothes in the store.