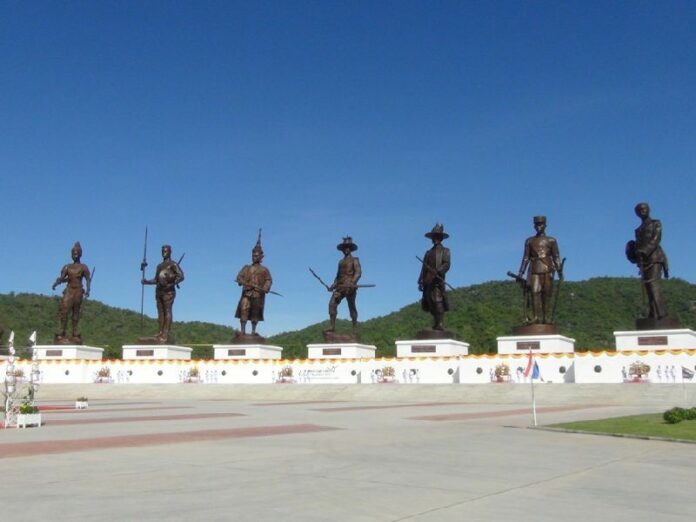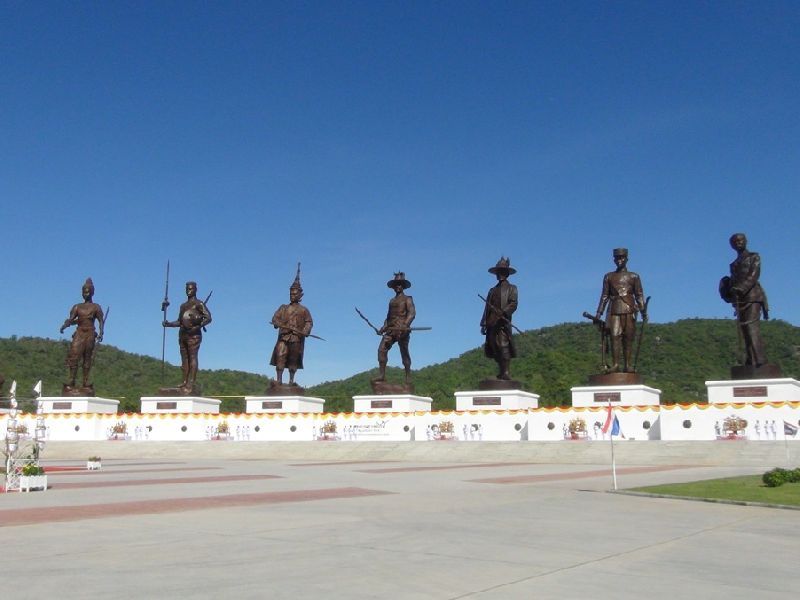 BANGKOK — An internal review into the billion-baht Rajabhakti Park found no evidence of corruption, army chief Teerachai Nakwanich announced today.
Following media reports and statements from the former army chief confirming financial irregularities involving overpayments and dodgy commissions paid to middlemen, Gen. Teerachai said inspection of budget and accounts of the project found no such irregularities in the project.
"There is no corruption. Every procedure is transparent," Teerachai said.
Therefore there is no need to ask the National Anti-Corruption Commission to investigate the project, he told reporters at a news conference just before noon today at the Royal Thai Army headquarters.
---
Former Army Chief Explains Royal Park Project Graft
---
As for the issue of a middleman taking 10 percent cuts of various expenses, including the statues said to cost about 40 million baht each, Teerachai said the media should directly ask former army chief Udomdet Sitabutr, who oversaw the project built to honor the monarchy by erecting large statues of significant historical kings.
He also said no military personnel are accused of corruption in the park project in the first place, despite an arrest warrant for Col. Kachachat Boondee, who is accused of soliciting donations and embezzling funds for the park project by falsely claiming ties to the monarchy.
"He's wanted for a different matter," Gen. Teerachai said without further explanation.
Teerachai said the army stood ready to act if new information came to light.
"Based on our inspection, we have not yet found any military officer involved in corruption. However if any additional inquiry finds there was corruption, we will investigate it further," he said.
Army officials also did not allow media present to broadcast the news conference live, without stating a reason.
Asked if the army would open the books to for the public to see how money was spent, Teerachai said that would be dangerous.
"You want people to die for this? You want me to execute someone and their entire family for this? I mean, we have to look at their intention."
He said the budget, estimated to be over 1 billion baht, would be kept confidential.