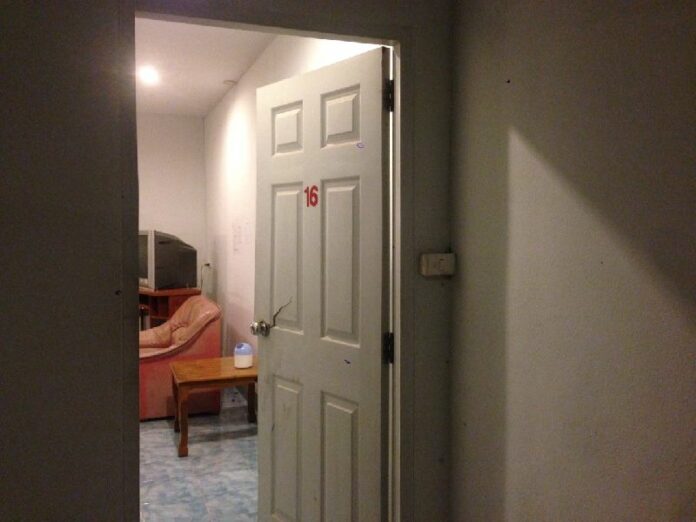 SURAT THANI — An army sergeant said he tracked down his cheating wife last night to a motel room where he caught her in the act with a school teacher, who then shot at him.
The soldier, who asked his name be withheld, said the teacher shot at him Wednesday evening after he kicked down the door to the motel room. The bullet only grazed his arm, but it was enough for him to flee the scene and call police.
The soldier said he'd suspected his wife was cheating on him with a local school teacher for some time, and on Wednesday night he trailed her to a motel in Surat Thani's Mueang district.
After he "listened to the noises inside the room and made sure that it was really her," the soldier reportedly kicked down the door and found the pair in the room, upon which the teacher grabbed a pistol and fired at the soldier.
The soldier said he fled the scene and alerted police about the incident.
An employee at the motel told reporters he heard the gunshot and saw a man in a soldier's uniform fleeing the motel. Moments later a man and a woman also left the scene, the employee said.
Police said they are investigating the incident and looking for the alleged gunman.
To reach us about this article or another matter, please contact us by e-mail at: [email protected].