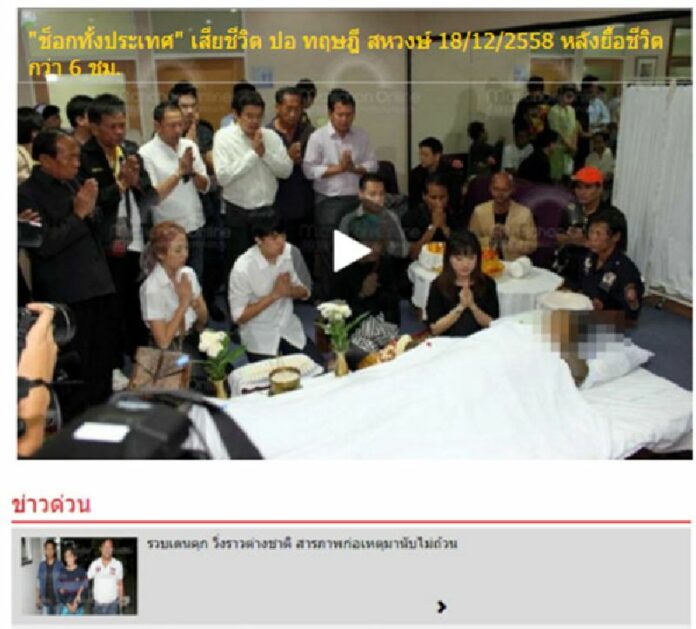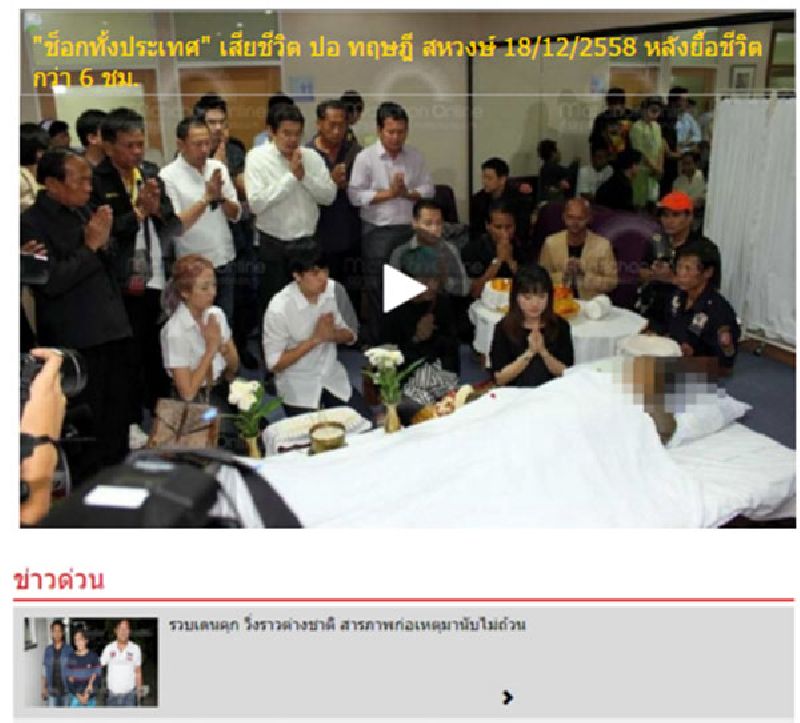 BANGKOK — Family and friends of a comatose celebrity were upset this morning by a forged news article announcing his death.
After weeks of daily updates on the condition of lakorn star Thrisadee "Por" Sahawong by Khaosod newspaper, the fake news story was made to look like one of its online reports and posted to a plausible-sounding domain name: www.khaosod.online.
"Shocking news! Por died today!" read the headline posted with a photo purportedly from his bathing ceremony ritual.
The fake news was widely shared on social media and immediately drew a slew of condolences from the actor's fans. Clicking the link, however, led not to a news story, but to a hardcore porn site.
The image was actually taken from the bathing ritual for celebrity singer Sayun Sanya, who died Sept. 11, 2013.
Khaosod, which like Khaosod English is owned by Matichon Group, said it has filed a complaint with the Crime Suppression Division.
To reach us about this article or another matter, please contact us by e-mail at: [email protected].