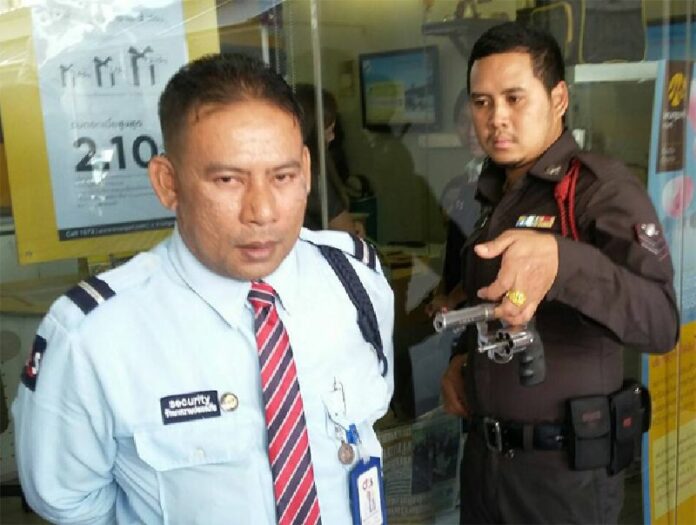 PATTAYA — A security guard confessed to threatening an Australian man with a gun, because the man had parked on bank property Monday afternoon.
Natthapong Konchanthet, 40, a security guard at Bank of Ayudhya's Soi Buakhao Pattaya branch, told the police he only wanted to scare Andrew Zahlan, 34, as he often parked his motorcycle in an area belonging to the bank.
"He was charged with threatening someone with a gun," said Police.Lt.Kewaleesiri Phasukthanaphaisal from Pattaya Police Station.
The .38 handgun was lawfully registered. Natthapong said it was given to him by the bank.
The guard said he was not intending to harm the Australian. He became angry at Zahlan when the Australian allegedly took a photo of the guard while he was moving his motorcycle.