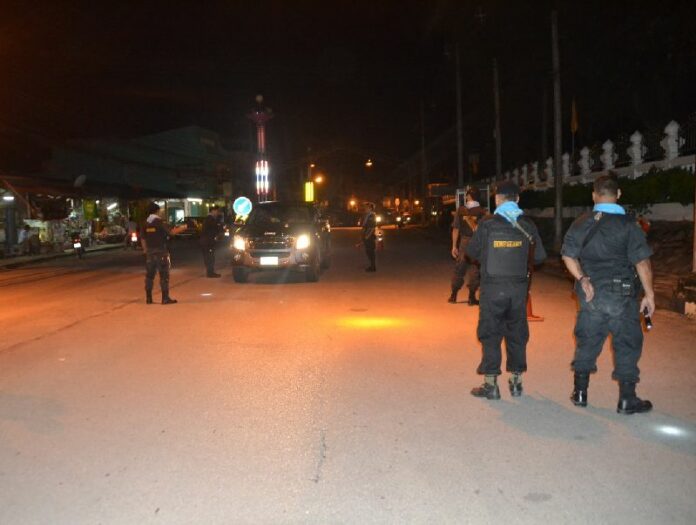 SONGKHLA — Police say they believed southern separatists were behind a twin bomb attack that struck a karaoke bar in Songkhla province last night, killing one and wounding seven others.
The first bomb reportedly went off inside Kwan Khao Karaoke in Thepha district at around 11:30pm Monday night, and a second bomb detonated nearby 20 minutes later, a pattern police said fits with insurgents active in the region.
"The first bomb was meant to lure security officers into the area," said Col. Sakon Anondrattana, commander of Thepha Police Station. "We believe it's the same group."
A 28-year-old woman died in the first bomb attack, which also wounded seven others. The second blast did not cause any injuries.
A shadowy network of militants has been staging attacks against security force and civilians in the three southern border provinces of Pattani, Yala and Narathiwat since early 2004. The militants are aiming to revive the independent Islamic kingdom of Patani, which was annexed by Thailand a century ago.
The secessionist violence also occasionally spills into the neighboring province of Songkhla.
According to Sakon, the insurgents have bombed police vehicles and torched buildings in Thepha district before, but this is the first known case of the insurgents targeting a karaoke shop.
There have been reports of occasional attacks by hardline jihadists who bomb bars and karaoke lounges to retaliate against what they see as an effort by the Thai authorities to corrupt local Muslim culture.
To reach us about this article or another matter, please contact us by e-mail at: [email protected].